If you would like to cancel your account, please see the following steps:
1. go to "Plan&Billing", click "cancel my account" at the right bottom of the page.


2. You could choose to stay as a switch to "Storage Plan"; Or remove the account directly.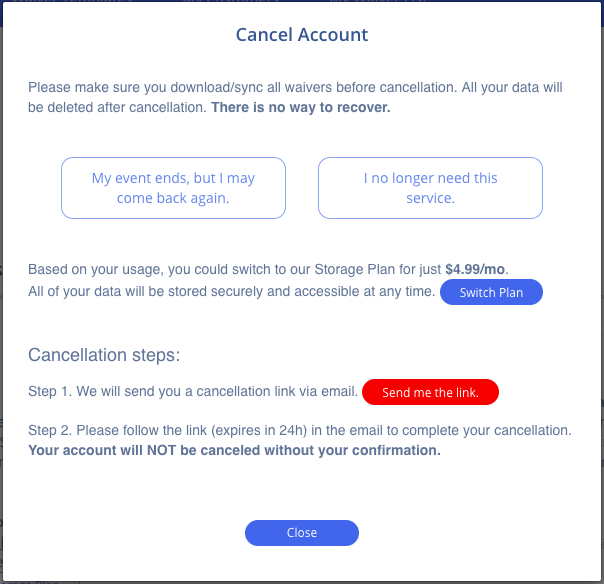 3. If you decide to cancel, you will receive an email from us to confirm your cancellation.
You need to follow the link within 24 hours to complete your cancellation because we're unable to cancel it without your confirmation.
If the link expires, please contact us to resend one when you're online.