If you are newly registered, you will see a default 'Demo waiver' template under the waivers page. That is your first waiver template. By clicking into this template, you will see a side menu on the left (if you are using a smaller screen, the side menu is hidden to save room. You can reveal the side menu by clicking the top left menu button). From now on our operations are inside this template's context.

The first thing you need is to go to the 'Template Builder' tab, where you can make your own template. A waiver template consists of a waiver title and a list of different fields.
You are able to change the template name below:

Also, WaiverForever provides a variety of fields to help you create a waiver template that meets your needs.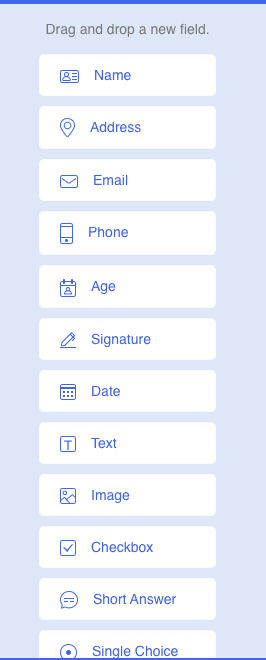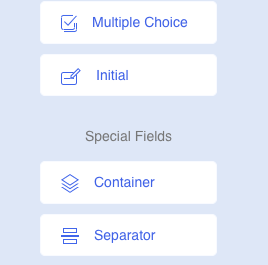 After creating your first template, do not forget to click "Save&Publish" at the right top of the page.