We are happy to announce our latest page, a brand new My Customers page!
Now you could click the "My Customers "on the navigation bar to view this new page.
What's new with this new My Customer page:
In Contact Page, you will be able to:
- View all existing contacts who signed waivers.
- Add new contacts into your list.
- Star the contacts or create/manage groups of contacts.
- Select contacts and merge their profile information.
- Export the contacts or search for the contacts, etc.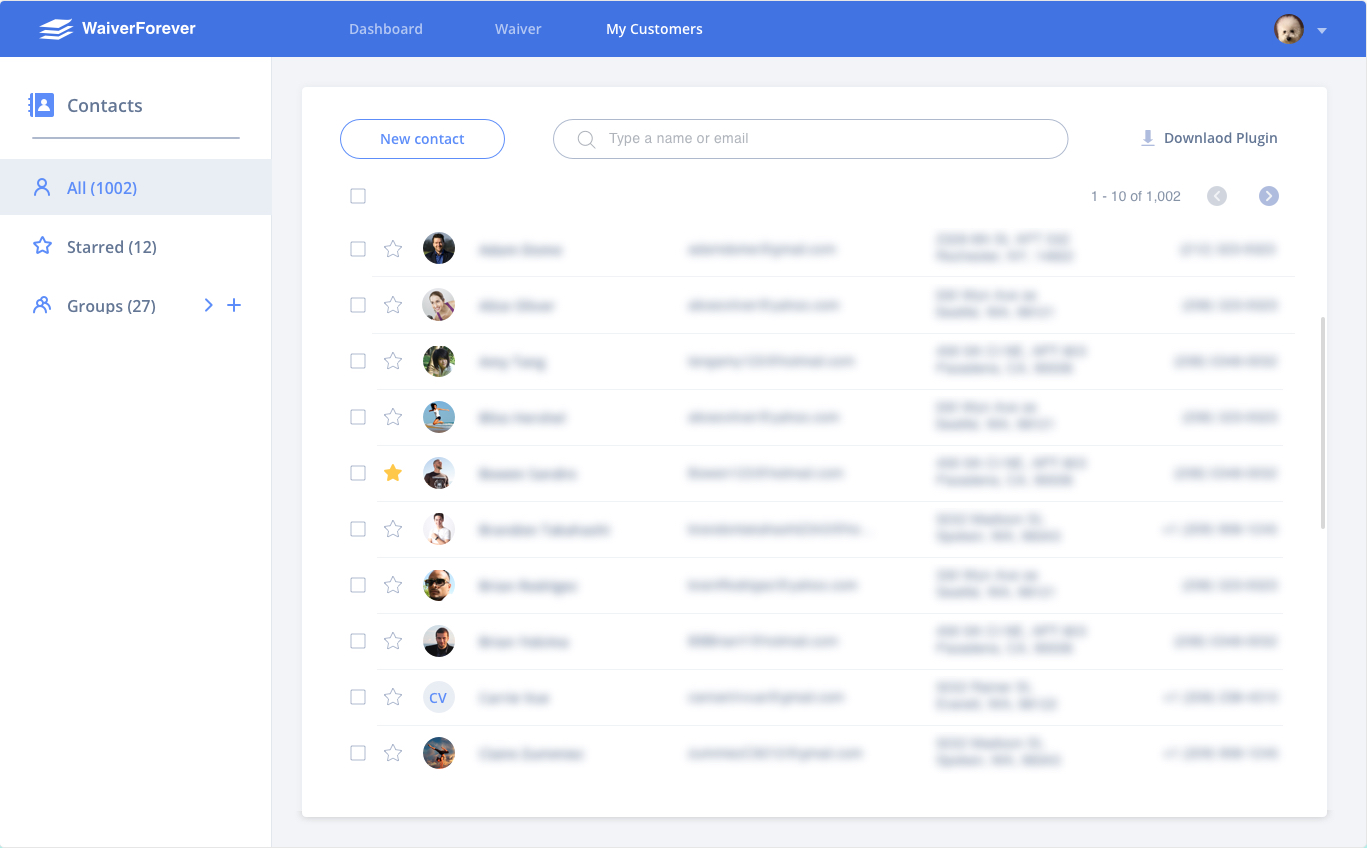 Also, on the Profile page, you will be able to:
- Edit the contact's profile in details
- View contact's previous signed waivers
- Add notes or tags to the contacts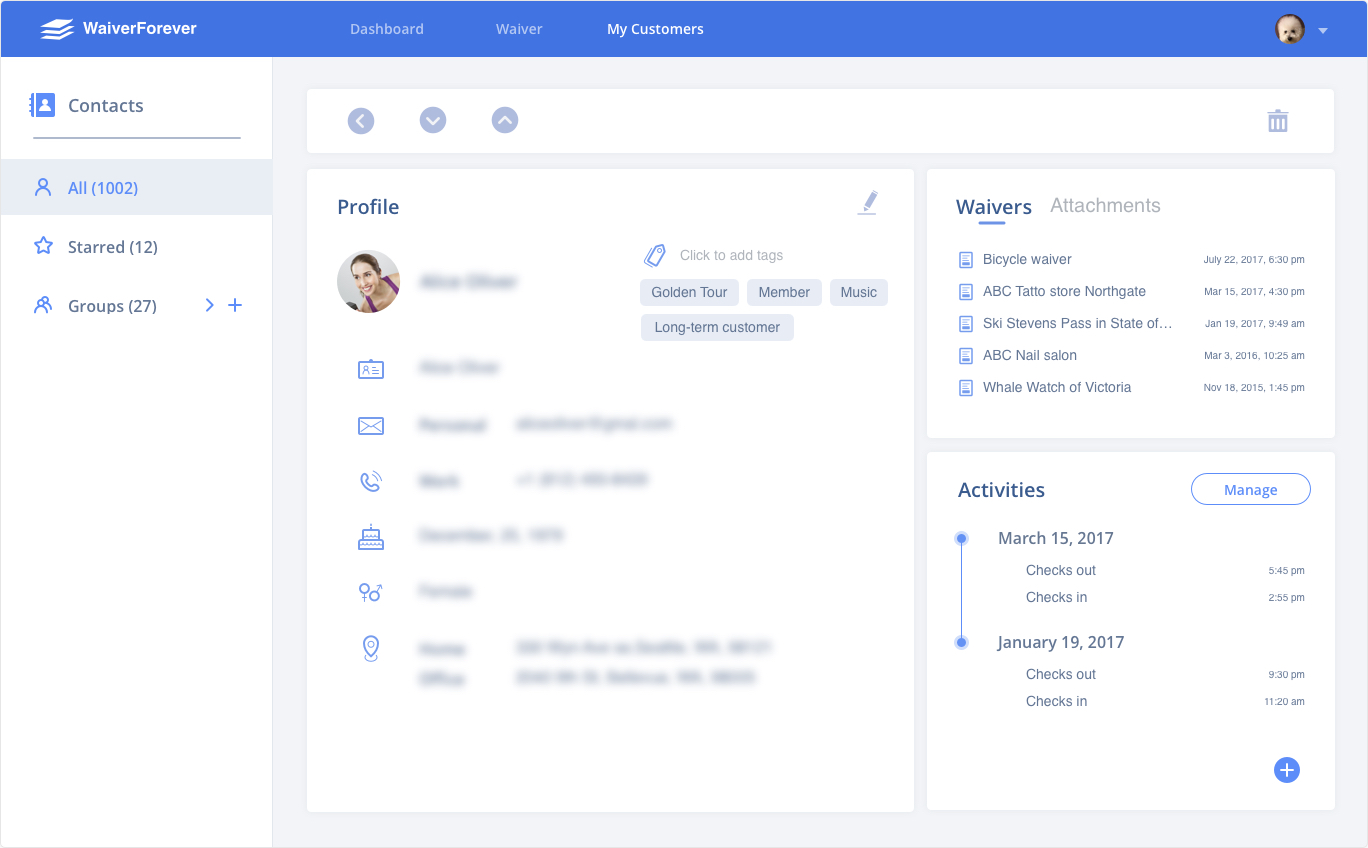 The best part? These new features are only the beginning. We've got a ton of exciting news coming your way this summer. Stay tuned!
With love,
WaiverForever Team.