We are happy to announce our latest page, a brand new Waiver List Page!
Now you could click the "Waiver List "on the navigation bar to view this new page.
What's new with this new Waiver List page:
In this new page you will be able to: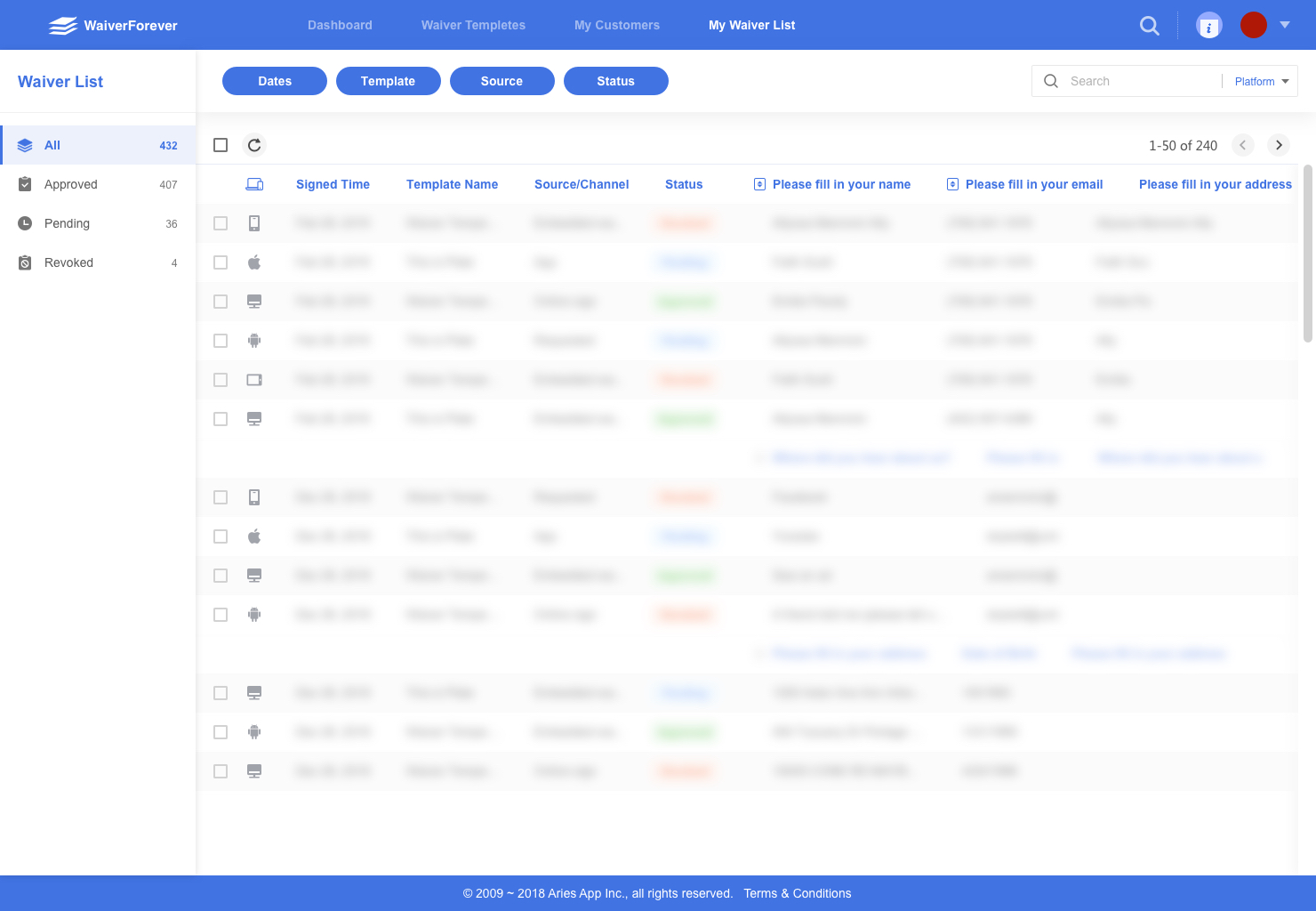 - View all the approved, pending, and revoked waivers under your account.
- Apply the 4 filters above to narrow your results which includes: Date, Template Name, Distribution Channels and Waiver Status.
- Apply the sorting or filtering by clicking on the field title in the waiver list to find the waivers you need.
- Use keywords to search waivers on the upper right.
- Click any waiver in the list to view the waiver content in a new tab.
- Accept, download, add tags and notes for each waiver.
New terms introduction:
Distribution Channels:
In the waiver list page, we provide you a brand new filter called Distribution Channels which helps you understand all different channels that your waivers come from. They are:
- iOS Kiosk: in-store kiosk with the iOS system.
- Android Kiosk: in-store kiosk with the Android system.
- Online signing: waivers signed from your online link
- Request signing: waivers signed from your request group link
- Embed waiver(widget): waivers signed from the waiver widget on your website
A new way of accepting and revoking the waivers.
Now, you will be able to accept or revoke the waivers directly through your Waiver List page.
Use the filter to filter all the pending waivers, then you could hover the single waiver to accept/revoke/delete or you could select multiple to bulk accept/delete.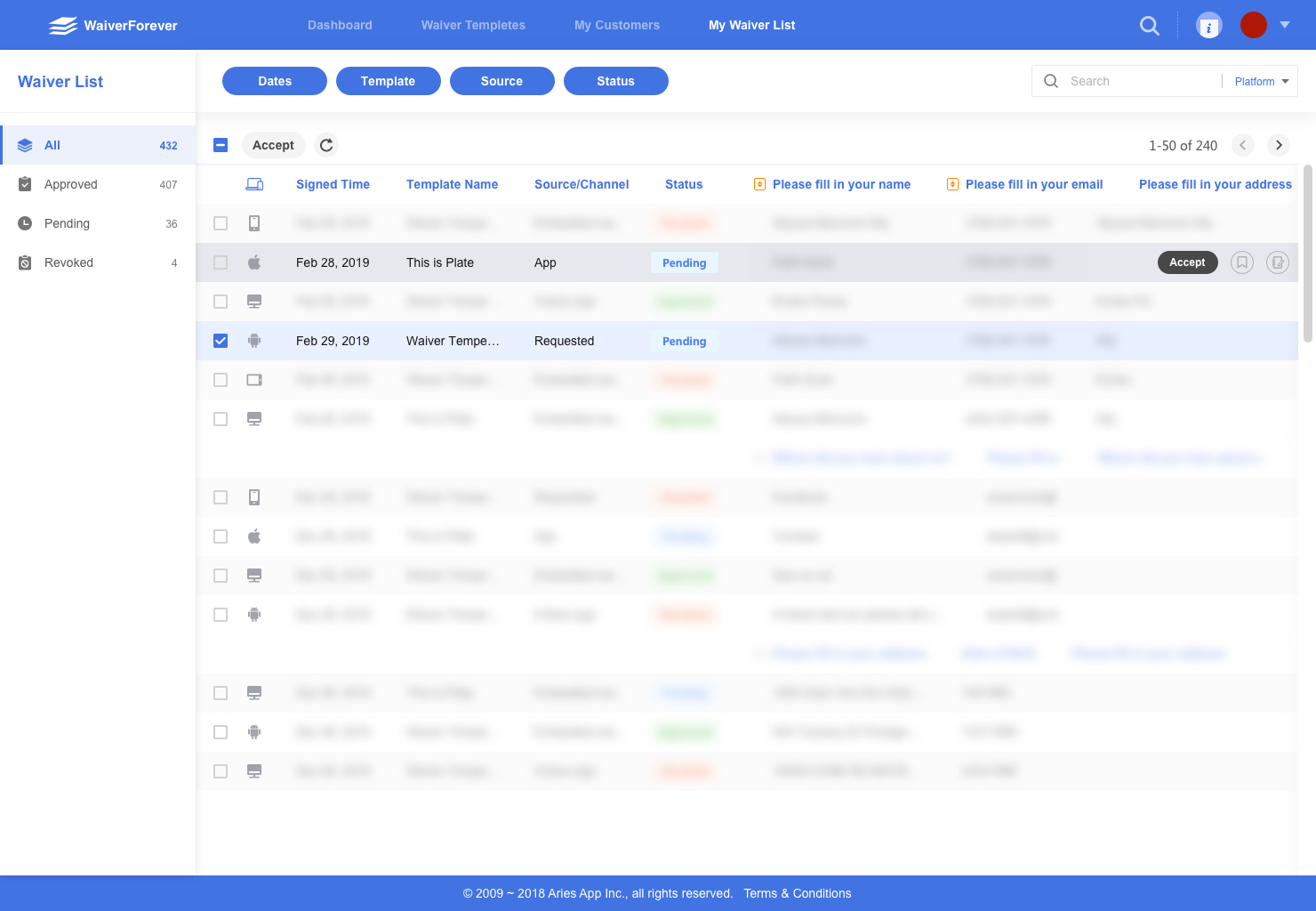 The best part? These new features are only the beginning. We've got a ton of exciting news coming your way this summer. Stay tuned!
With love,
WaiverForever Team.