Hi there,
Have you ever needed to log out and log in to switch between different accounts? We hear you!
We are excited to announce a new feature to allow you to manage multiple organization(formerly account) easily. One user(email) can now have access to more than one organization. You can switch between organizations without needing to log out!
How do I get started?
If you have multiple organizations held by different users(emails) at the moment, choose one user(email) as your main user. Then add this user(email) as a team user under your other organizations. Once the user are granted access to more than one organization(formerly account), you will be able to see the organization switcher from the main menu.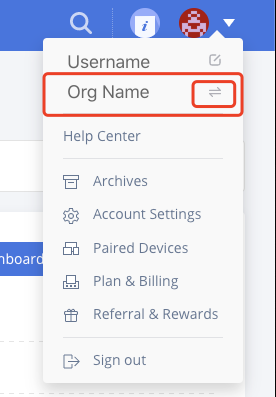 Click on the switch org button on the right and you will be able to switch between all organizations you have access to. That's it.
Create a new organization
It is now possible to create a new organization under the same user(email) as well. To do so, click the switch org button mentioned above and you will see the Create new organization option in the pop up. You can create as many organizations as you want. Each organization will have its own data storage and own billing. There is nothing shared between organizations. Only create a new organization when you need a totally separated environment.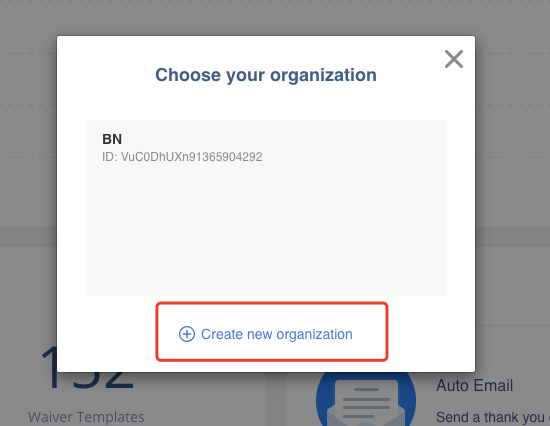 More details on how organization works
You can consider an organization as a separate account. Each organization is independent. Each organization will has its own templates, own waivers, own plan, own billing. There is nothing shared between organizations.
Previously, one user(email) is tied to one organization(account). This restriction is now lifted. The same user(email) can be the owner of more than one organizations and can be added to other organizations as team user as well.
If you have any more questions related to our multiple organization support feature. Feel free to reach out at support@waiverforever.com