Introducing a New WaiverForever Feature: Theme
We are excited to announce our latest feature, Theme. With Theme, you can now design and customize every aspect of your forms with backgrounds, field colors, submit button, and other styling options that suit your business needs.
To make it even easier for you to customize your forms, we have created a Theme Gallery with a wide variety of designs for different industries. All of the images provided in the gallery are copyright-free and available for use by WaiverForever users. The gallery is frequently updated with new designs, providing a vast selection of options for you to choose from.
The Theme feature supports every aspect of form customization, including form backgrounds and page backgrounds, field attributes, and submit button section. Whether you're looking to give your form a professional look, to create a uniquely branded form for your company, or to add your own custom graphics to your form, the Theme feature offers full customization options.
Here's how to use the Theme feature:
Click the "Theme" button in the sidebar.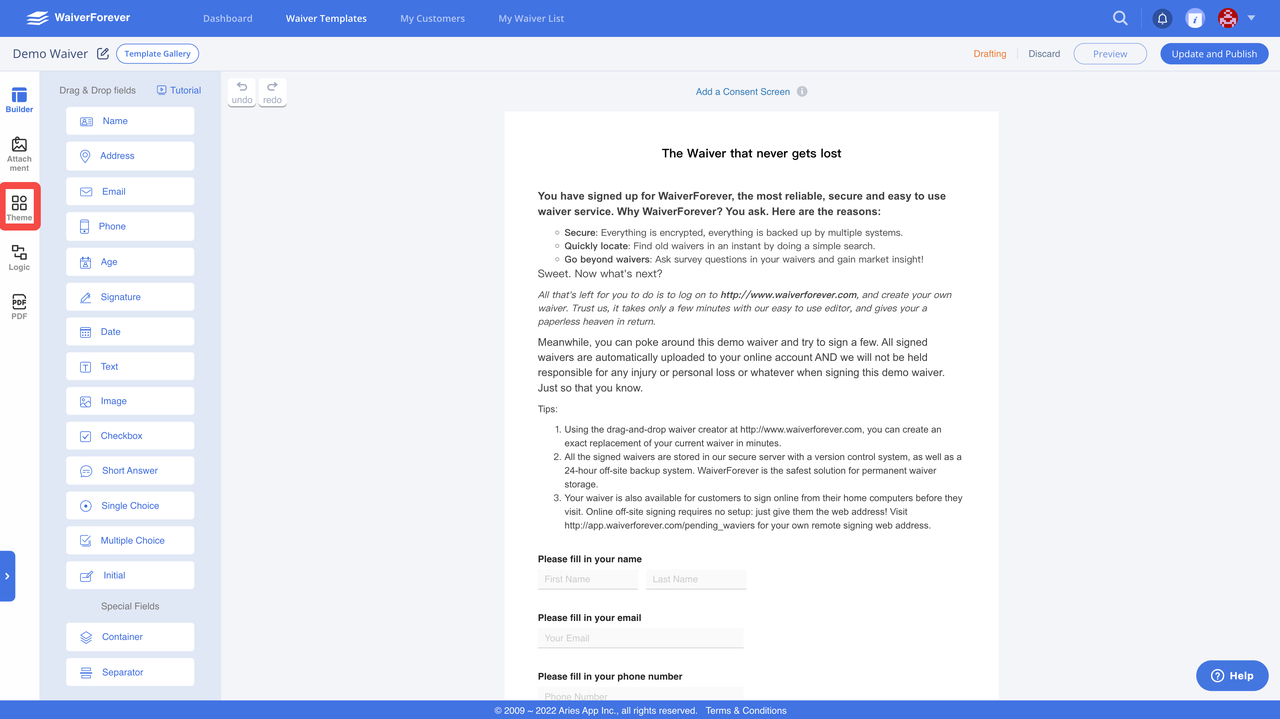 From here, you can choose from pre-designed templates in the Theme Gallery. You can filter the gallery by categories and apply separate templates to different sections.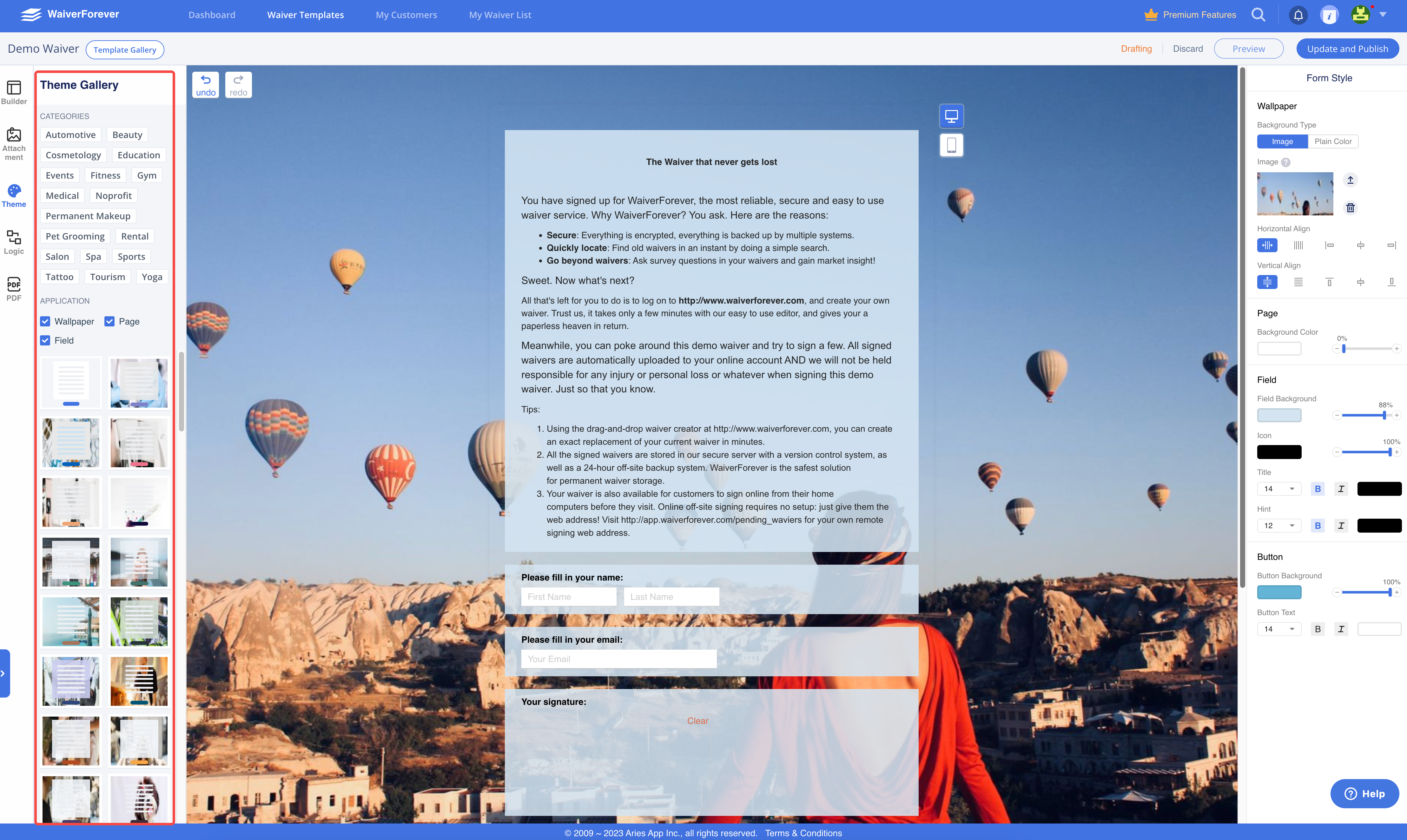 Or customize your own background designs on the right panel.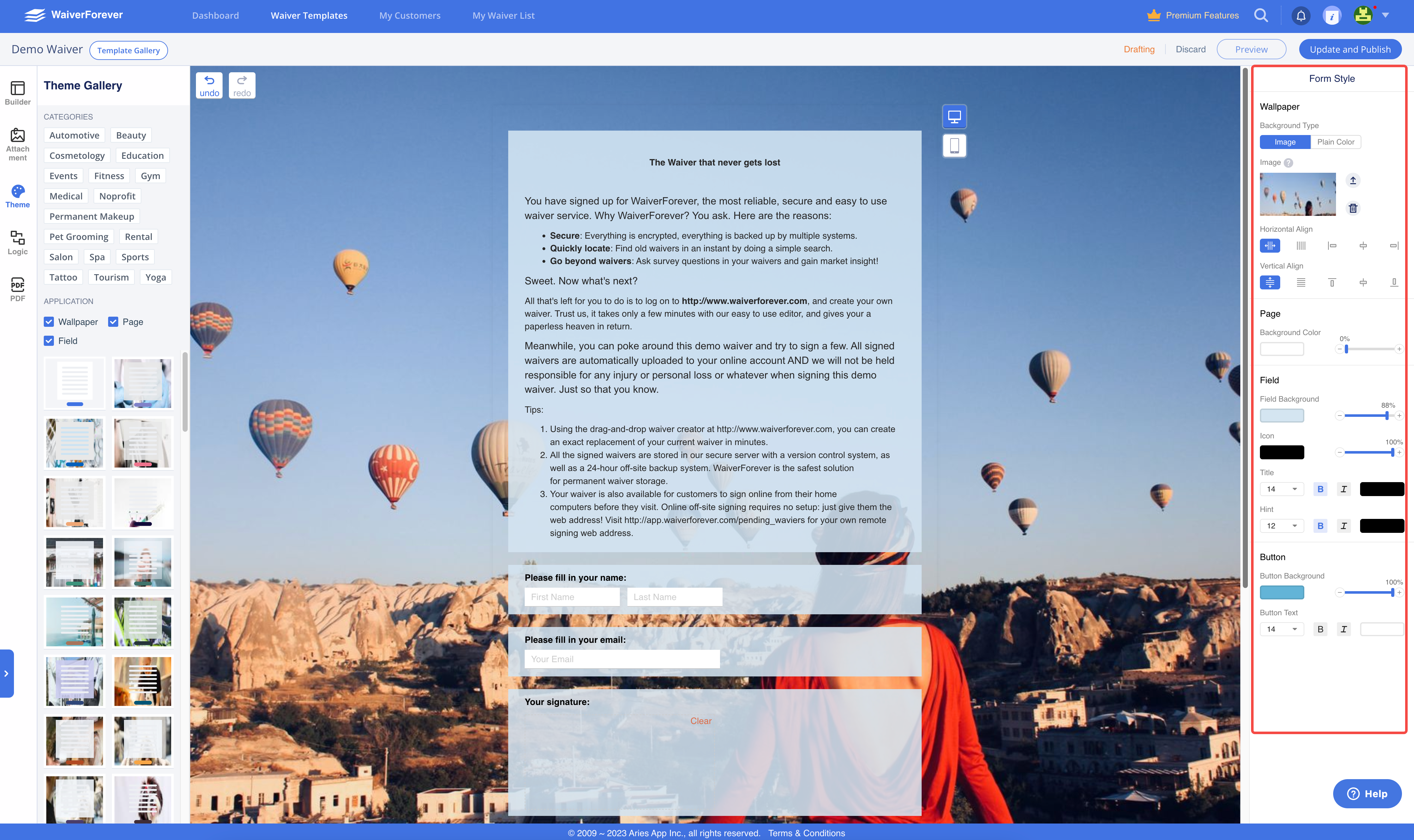 When you're finished customizing your form, don't forget to click the device button to check your design on mobile devices.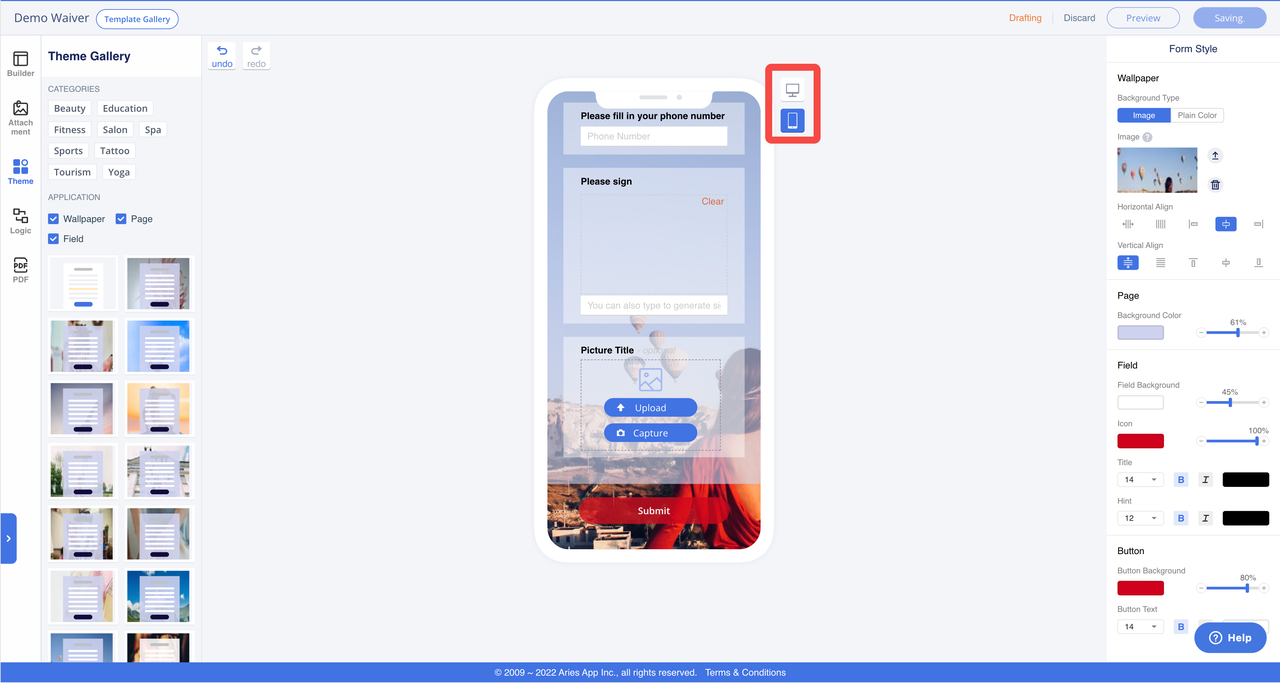 Theme is a versatile new feature that allows you to customize every aspect of your form to meet your business's needs. We can't wait to see the templates that you create with this enhanced functionality. As always, if you have any questions or feedback, please don't hesitate to contact us at support@waiverforever.com.