Hi there:
We are excited to announce our brand new waiver expiration feature!
You can set up different expiration rules for each template. Waivers will automatically expire when they reach the date set by the rules.
Here is the detailed introduction of our waiver expiration feature, to help you better manage your waivers.
1. My Waiver List
When an expired waiver is shown on the "My Waiver List" page, all words on the top have a hyphen added. When you hover on the row of expired waivers, you will see the expired time.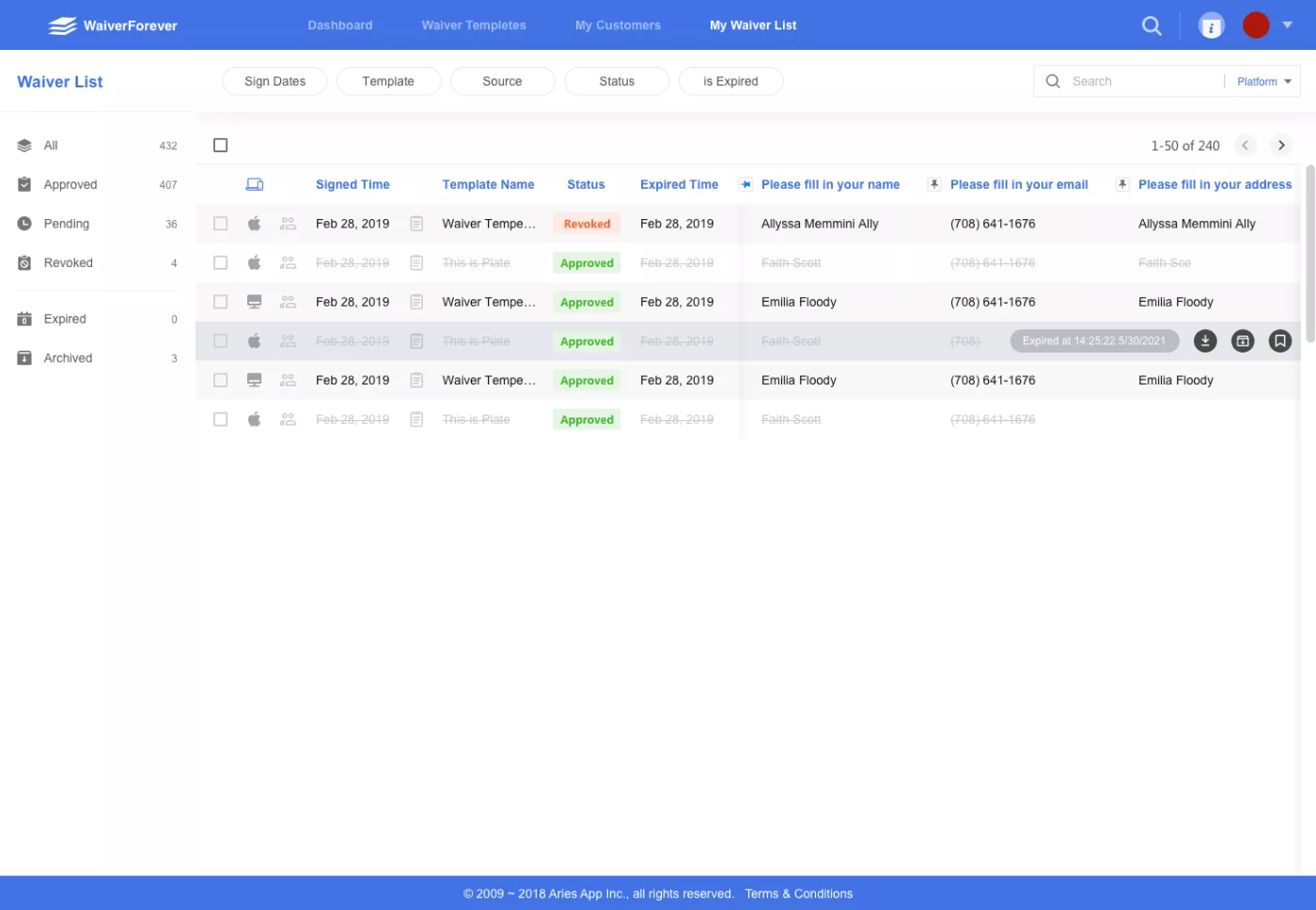 2. Expired Waiver List
We add a separate expired waiver list on the left side of the "My Waiver List" page; after clicking, you can see all expired waivers. There is a new expired date filter on the top of the list to help you search your waivers.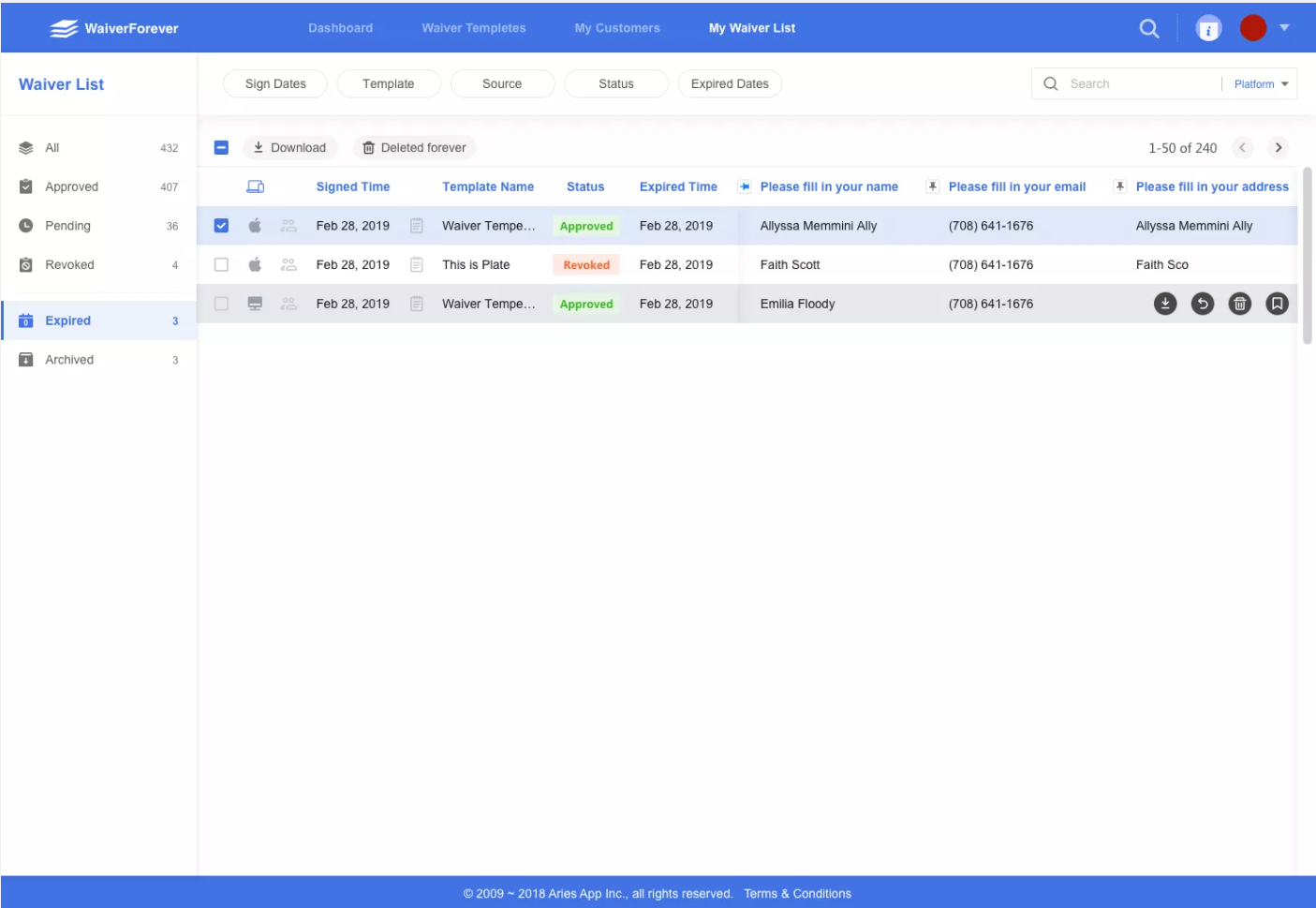 3. Waiver Detail
There is an "Expired" sign on the left-top of the waiver detail page, to indicate if the waiver was expired.
Also, if you click the "Edit" button of "Expired Time" on the bottom list, you can set a separate expired time of this waiver.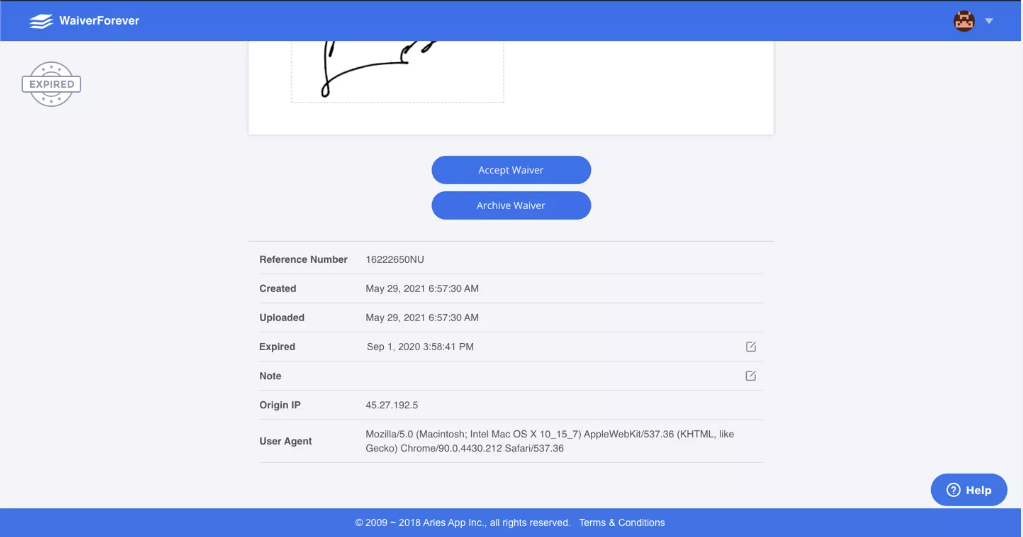 4. Waiver Expiration Setting
You can go to the "Waiver Templates" page, click on your template, go to "Template Settings –Automation," where you will see the "Enable" button for waiver expiration.
Waivers can be expired after a period of time (up to 3 years) from the day they were signed or may be expired on a certain day in the future. You can choose just one rule to enable or apply both rules at the same time.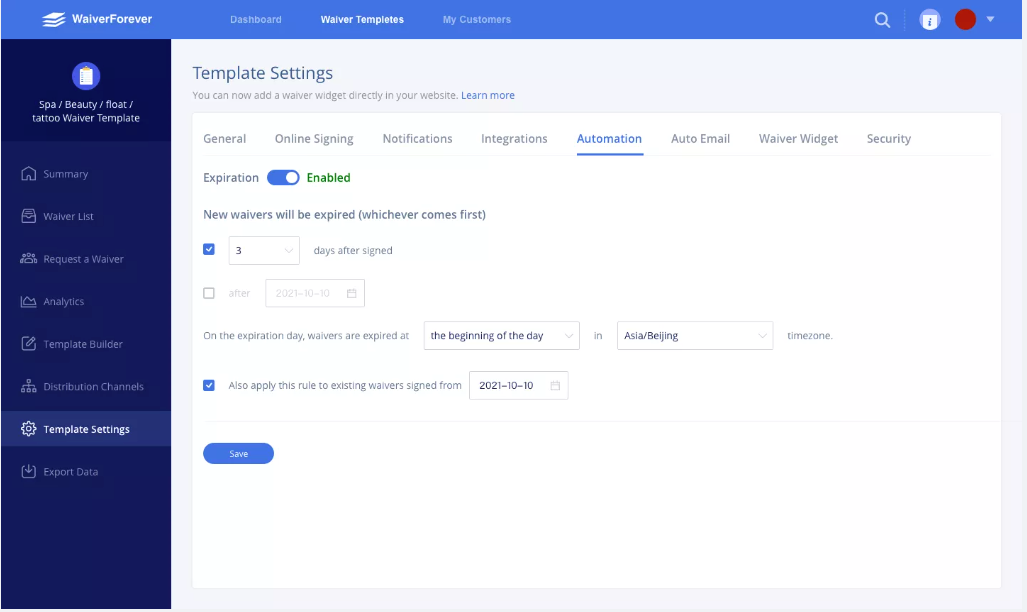 5. Waiver Expiration in WaiverForever APP
Expired waivers can also be designated by adding a hyphen on the top.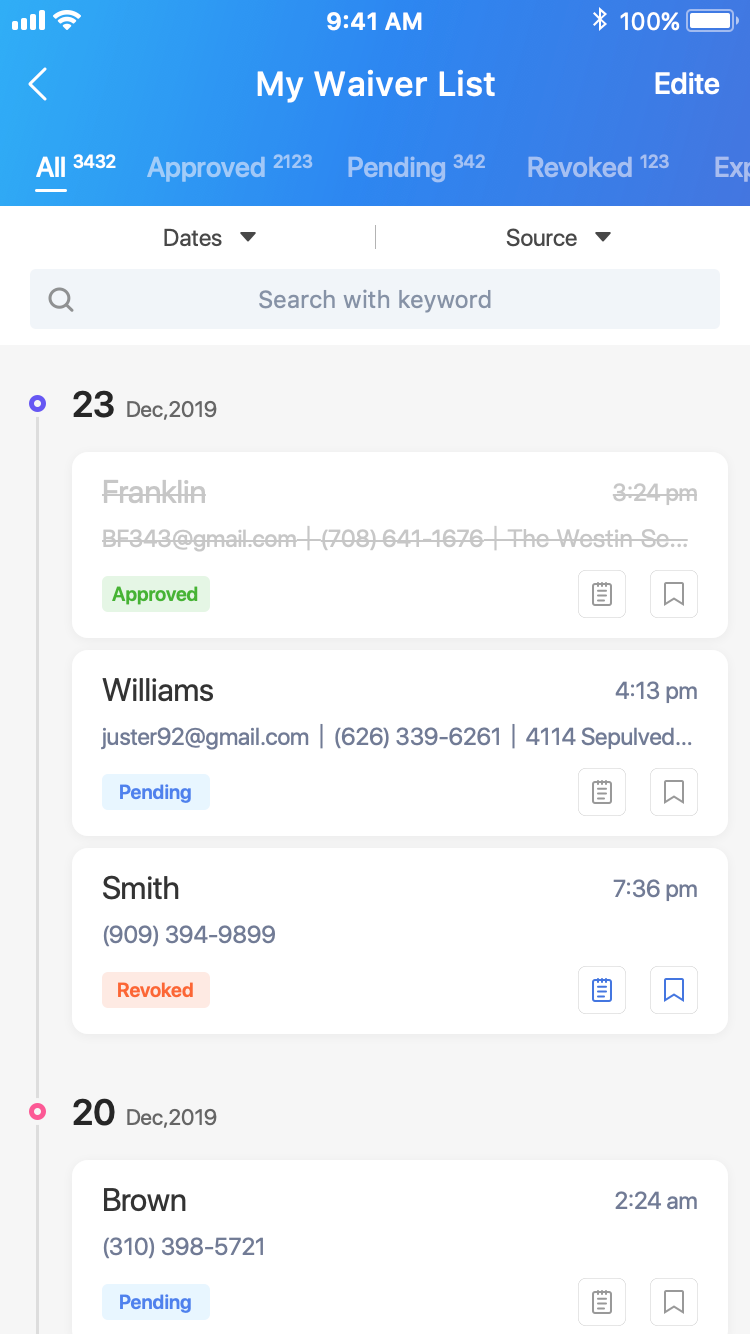 A clear notice would be shown at the top of the waiver detail page if that waiver was expired.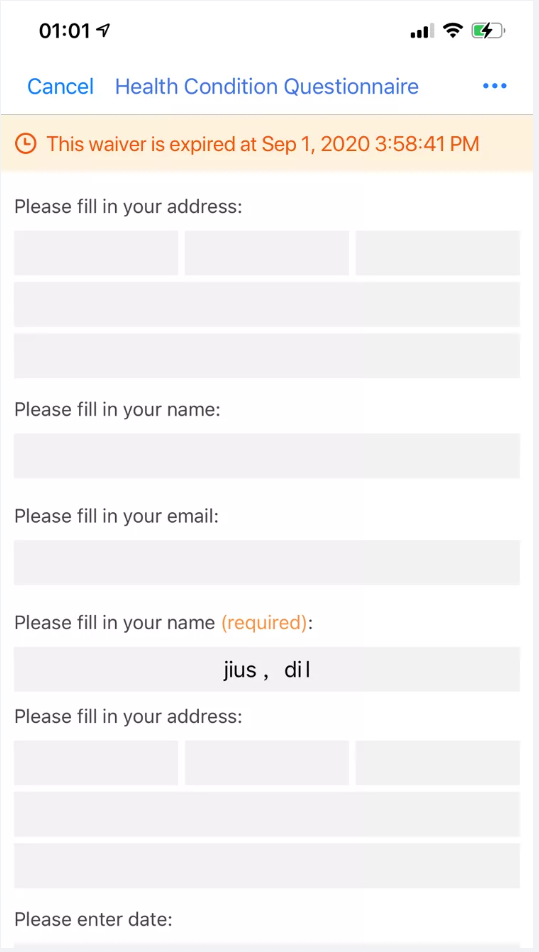 You also can set a separate expired time to one specific waiver when you click the right-top button on the "Waiver Detail" page.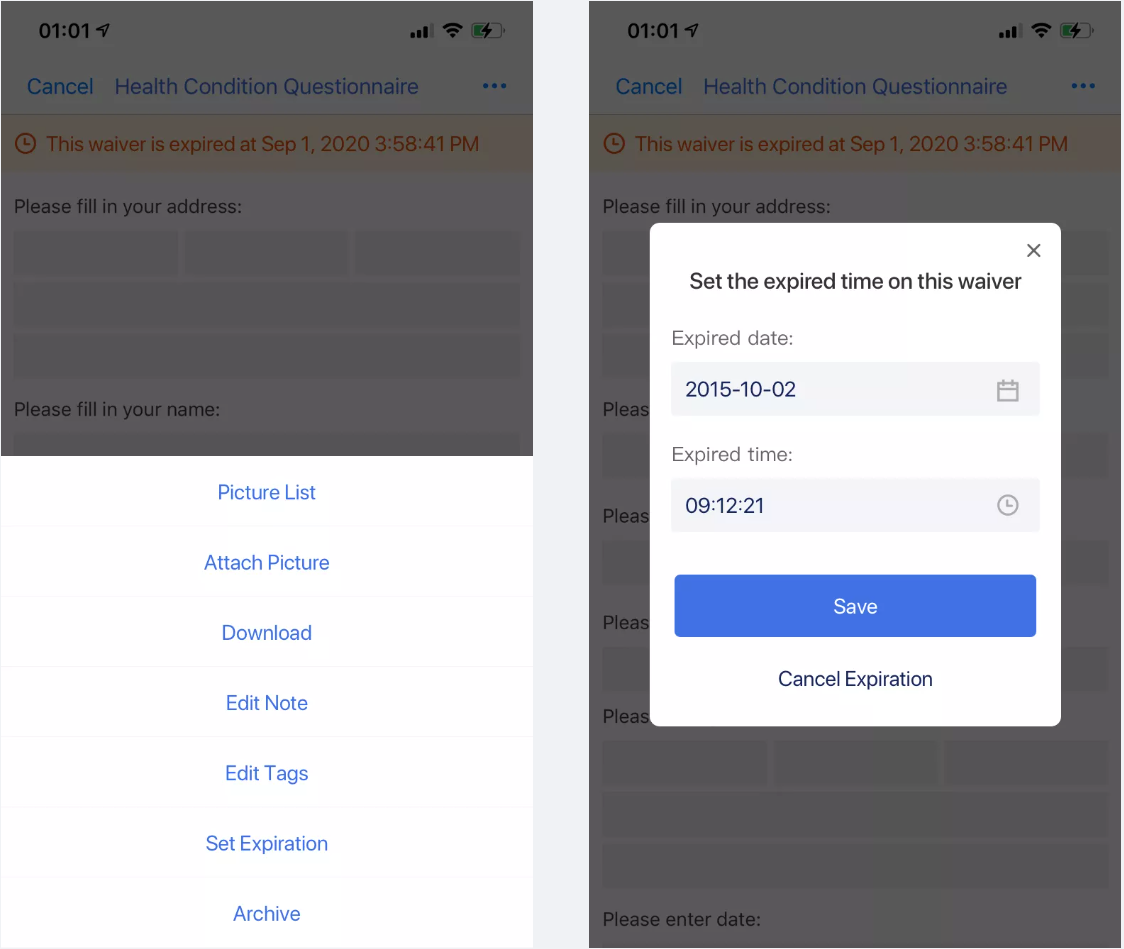 Best wishes,
WaiverForever Team.