Introduction to Constant Contact Integration
WaiverForever can export all your customer data to
Constant Contact
list automatically. Say goodbye to manual work and enjoy our automated solution with no hassles.
How to Integrate
Open Integrations Tab in your console's Account Setting
Toggle on the Constant Contact and a Constant Contact Login page will be opened

Type in your Constant Contact info and click Login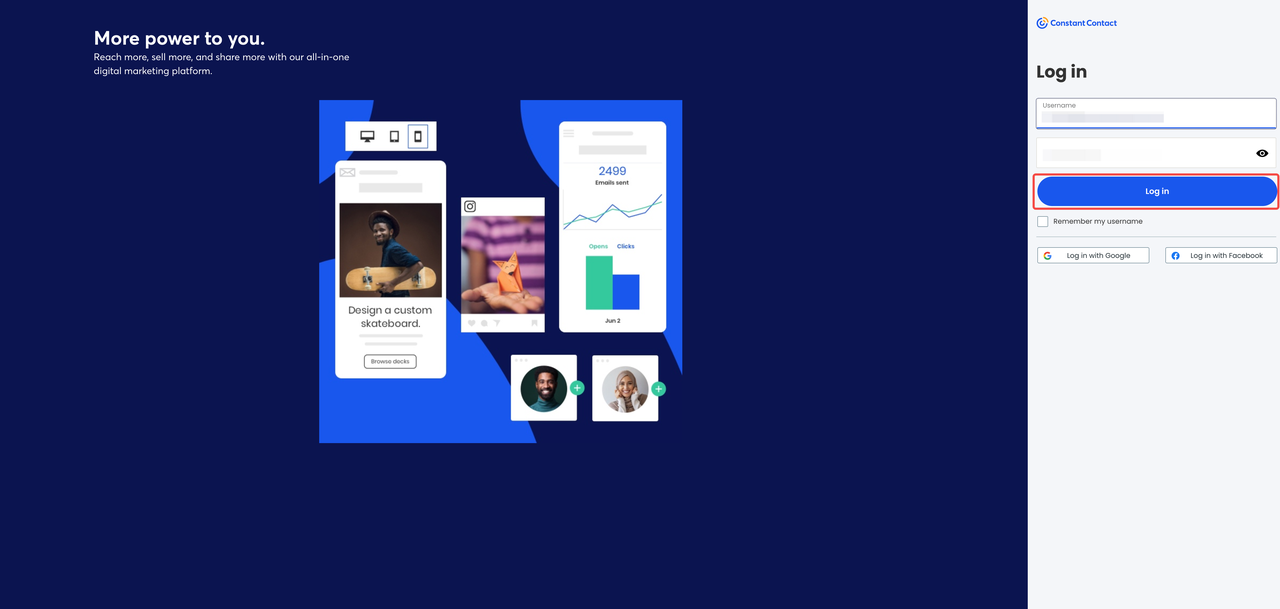 Click Allow to allow WaiverForever access to your Constant Contact account

You will see the toggle of Constant Contact is On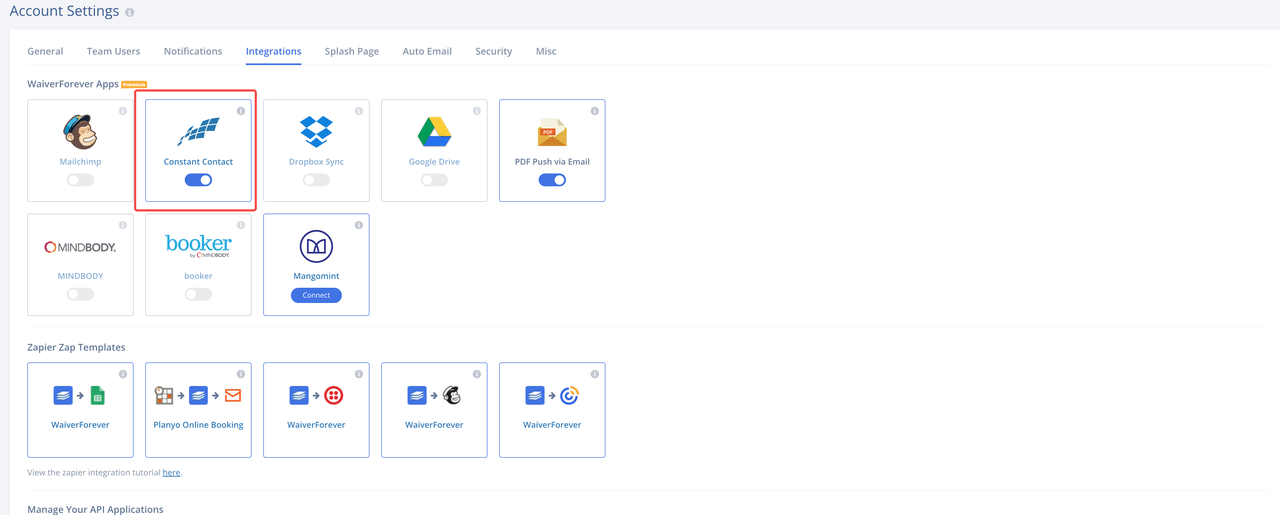 Select a template and go to template settings to link a waiver template

Select a contact list of your Constant Contact Account and click link button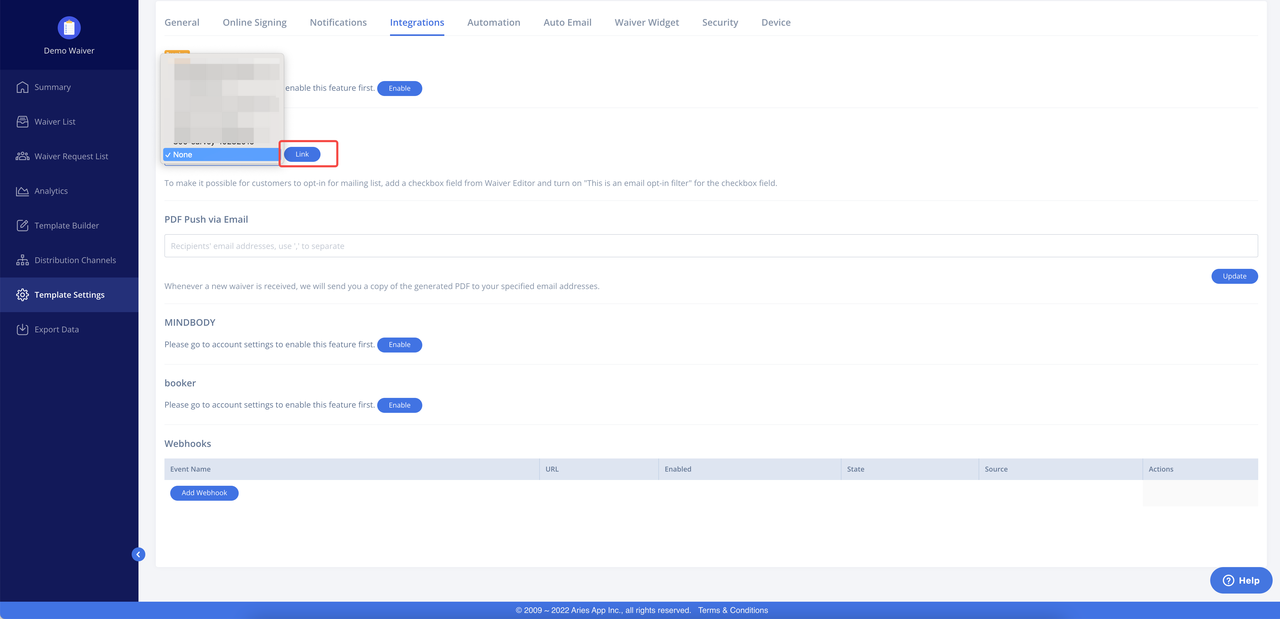 Now your Constant Contact List is linked and you are all set up!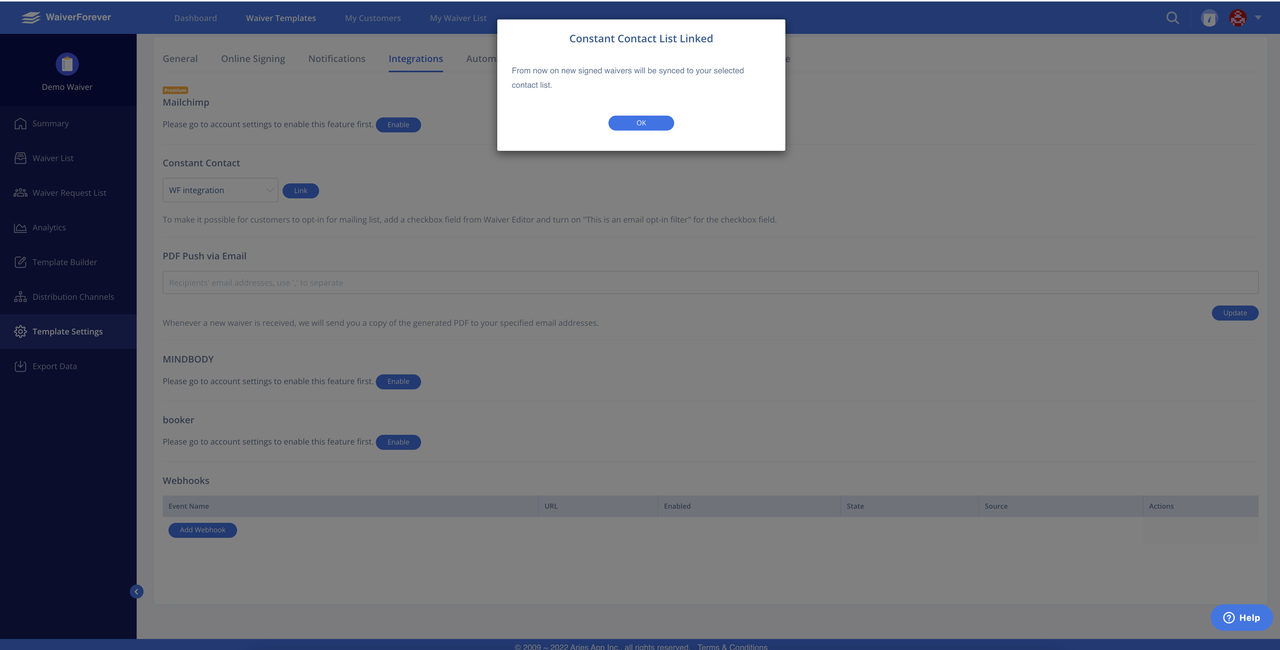 How it works
From now on, when your customer signs the waiver template that you selected and you accept the waiver in WaiverForever Console, the information that your customer filled in the waiver will be grouped and automatically sync to Constant Contact List.