Introduction to Dropbox Integration
WaiverForever can export all your customer data to
Dropbox
folder automatically every month. Say goodbye to manual work and enjoy our automated solution with no hassles.
How to Integrate
Open Integrations Tab in your console's Account Setting
Toggle on Dropbox Sync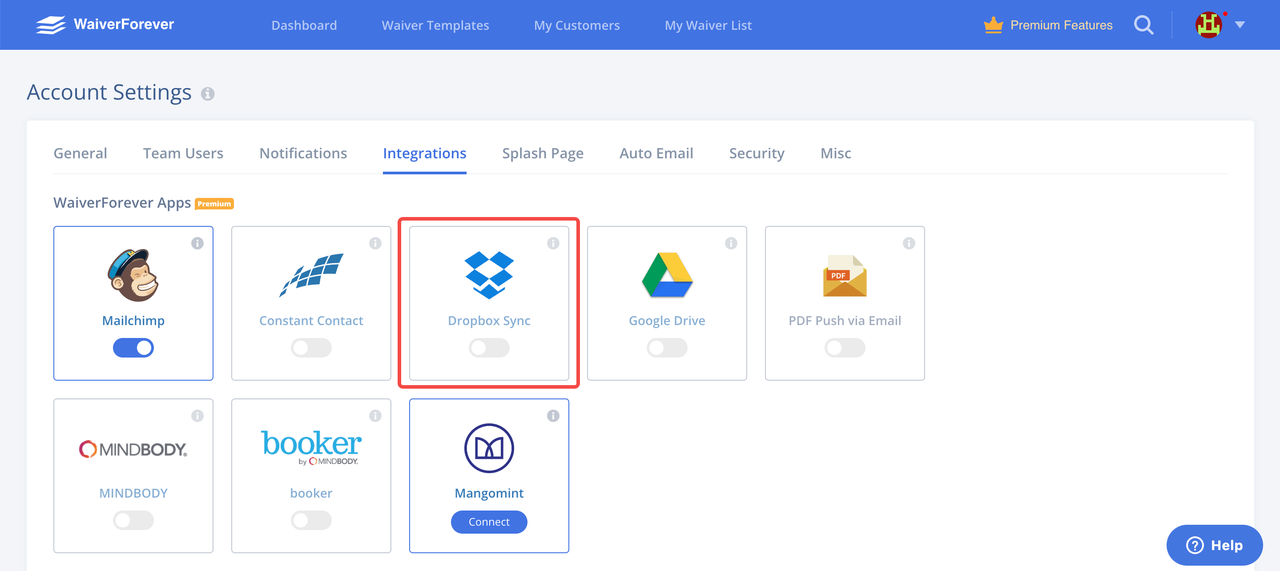 Sign into your Dropbox account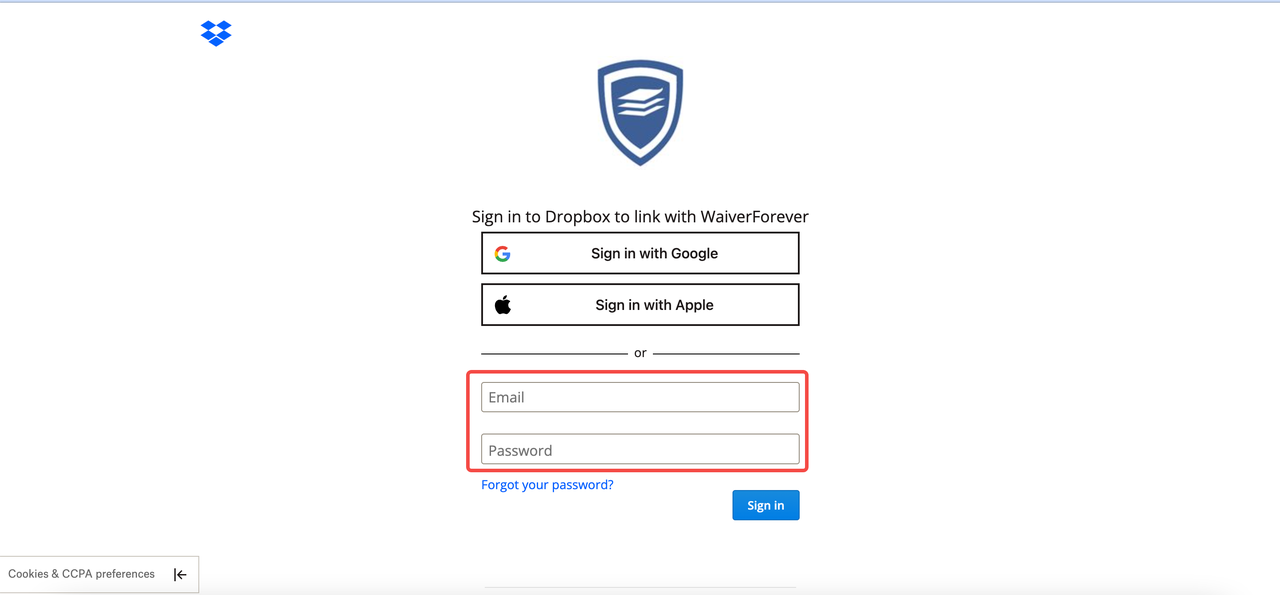 After signing in, it will go back to WaiverForever and you will see the toggle of Dropbox Sync is On. And you're done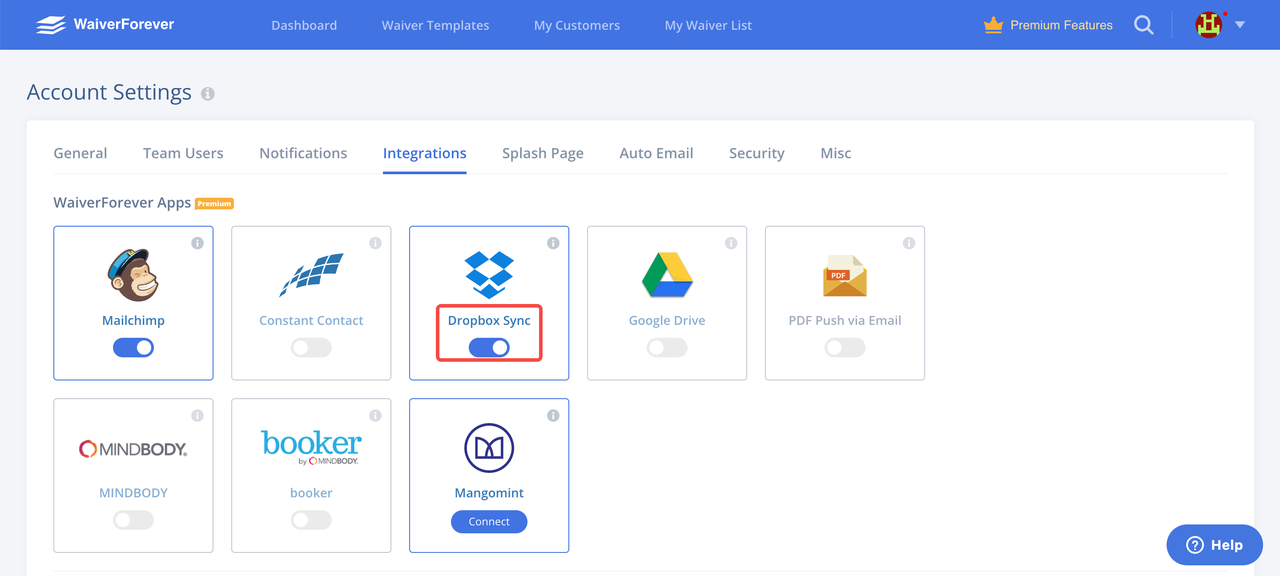 How It Works
WaiverForever will generate a large PDF file monthly into a folder under your Dropbox account. This monthly file will contain all the signed waivers' PDF for all different templates.
There will be a folder named "archived_pdfs" under "WaiverForever" in your Dropbox's Apps folder.