Introduction to Booker Integration
WaiverForever allows you to sync the customer information with
Booker
into the customer fields which you can tailor to collect, organize, and report on virtually any customer data your business needs.
How to integrate
Log into your Booker account. Click the Customers tab and go to Customer Fields.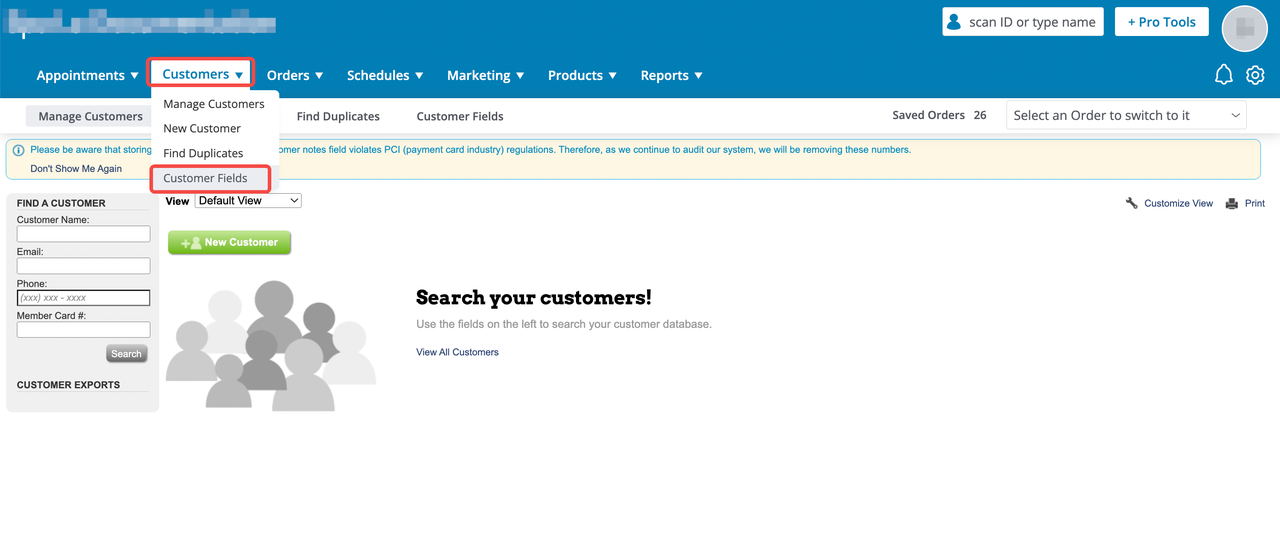 Click Add Fields-Add Customer Field to create the following three new fields: Waiver Name, Waiver Link, and Waiver Signed Time. After saving, check the three fields and make sure their names and types are correct.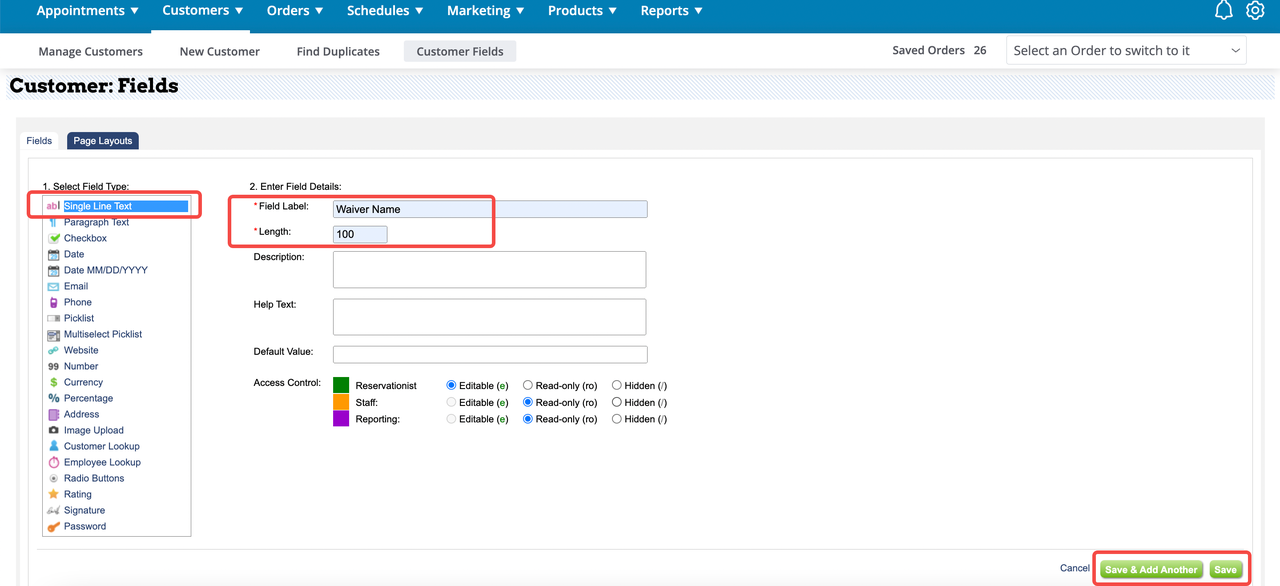 Then click Page Layouts to add the three fields to your customers' info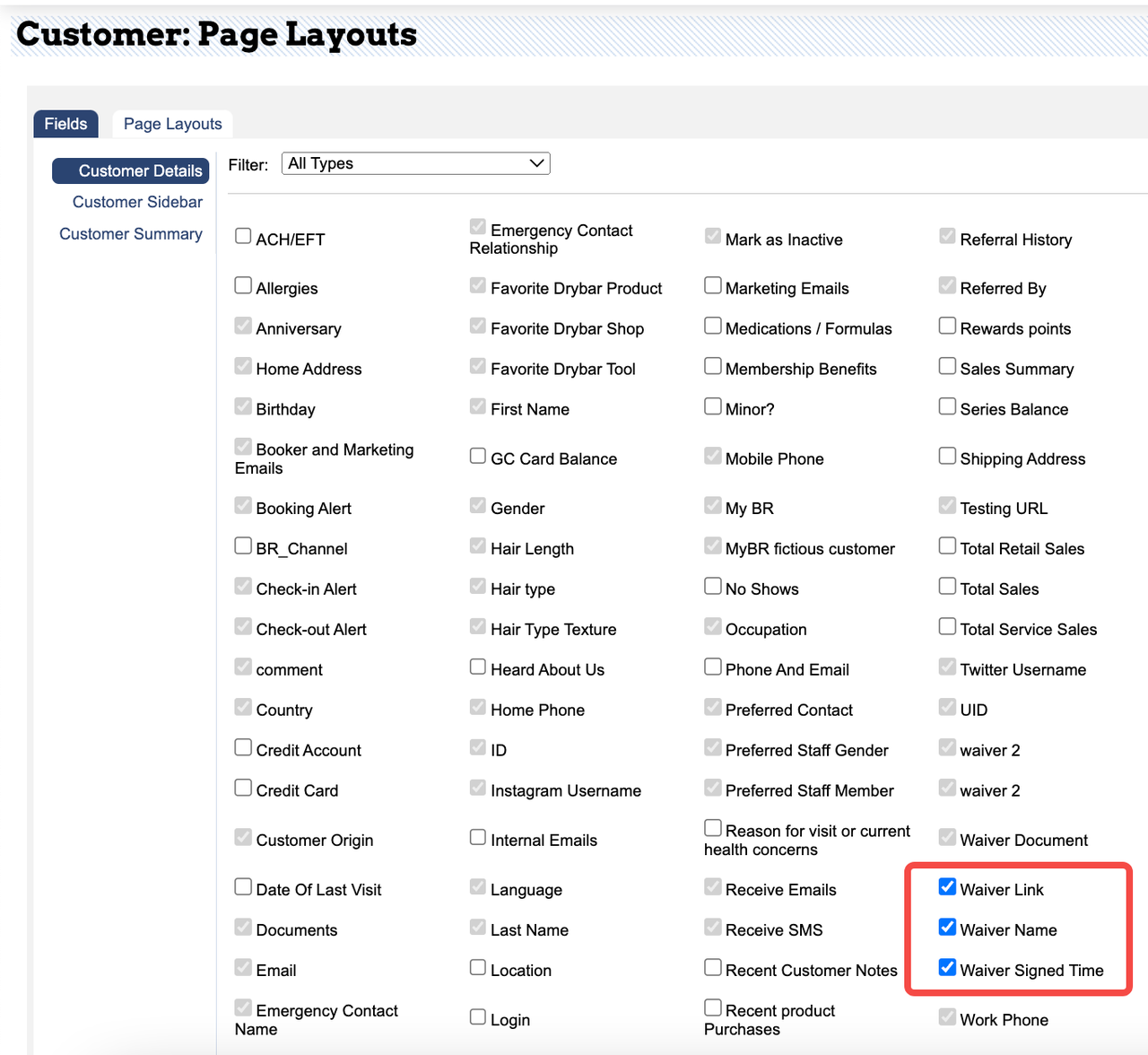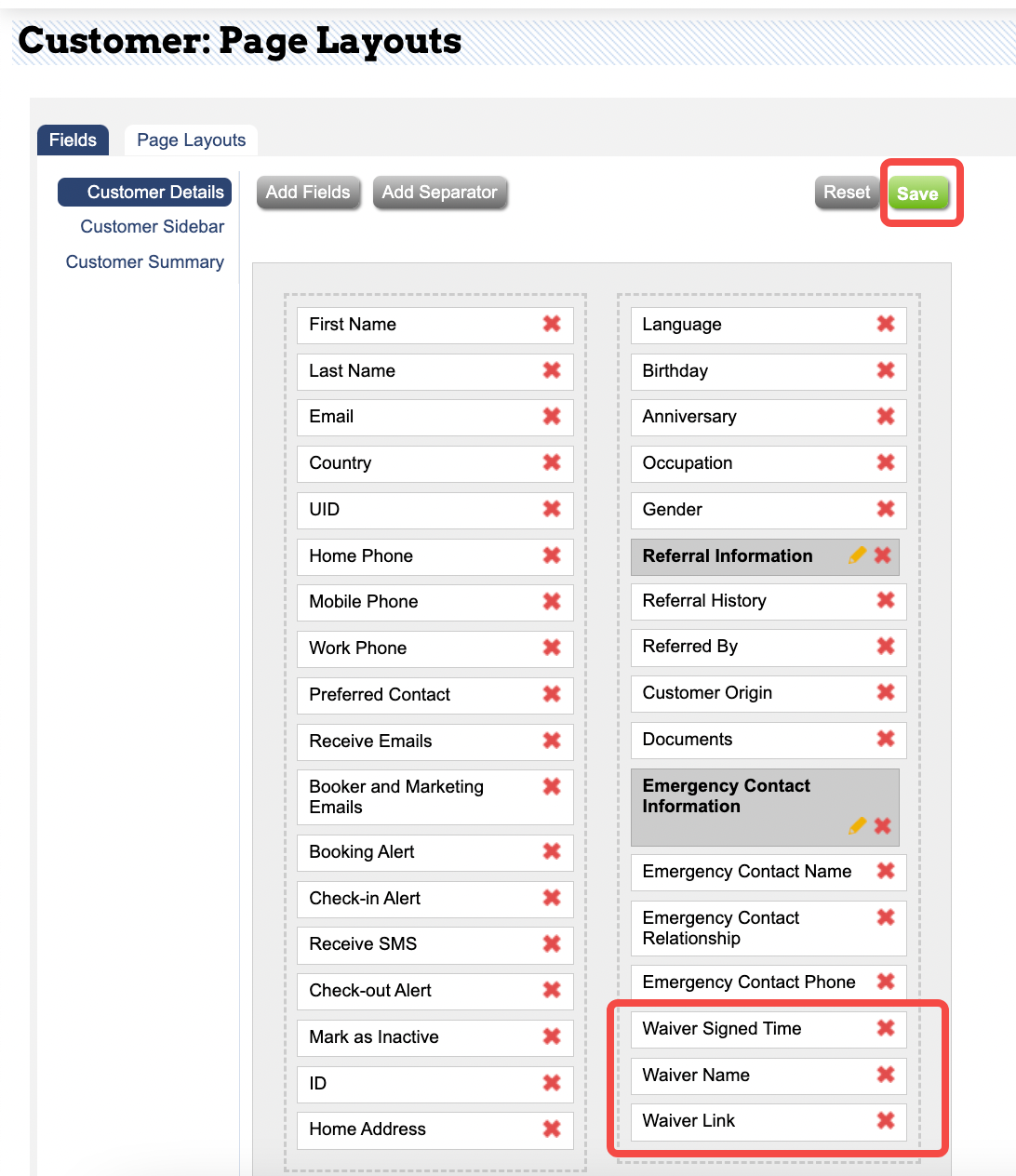 Go back to WaiverForever account settings page, open Integrations Tab on your console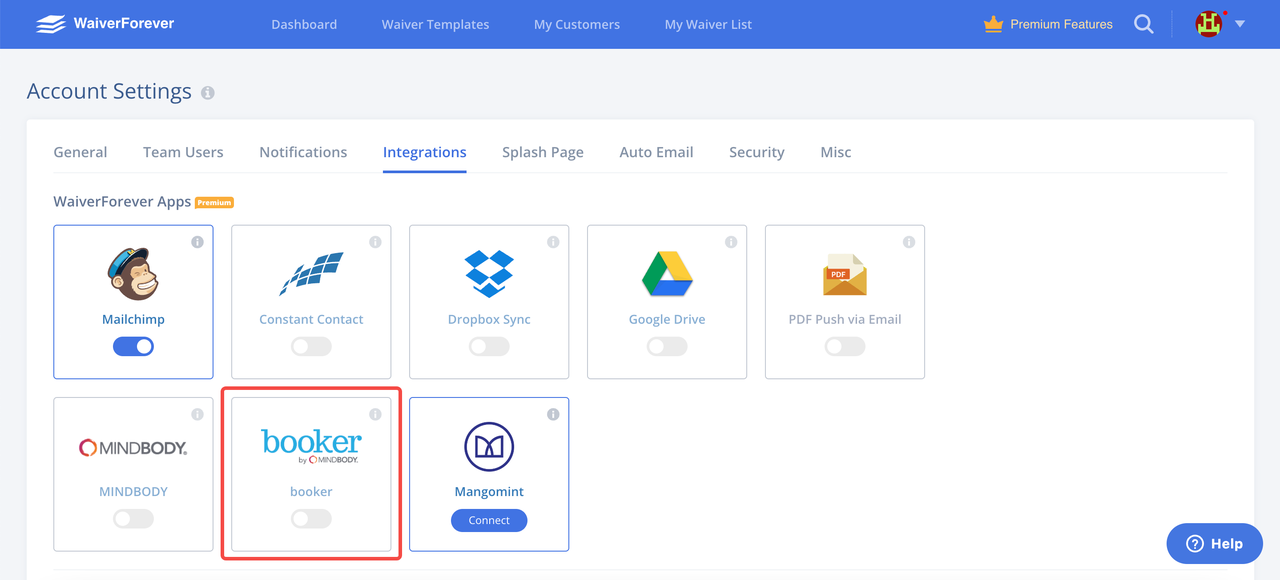 Type in your Booker Location ID and click Connect to my location
*It charges an extra $20 per month. It's NOT free because booker(owned by MINDBODY)has an extra charge for their site access via APIs.
Click the details link (the link is only available when the integration is enabled). In the integration details pop-up, you should see the green check marks in front of those three fields.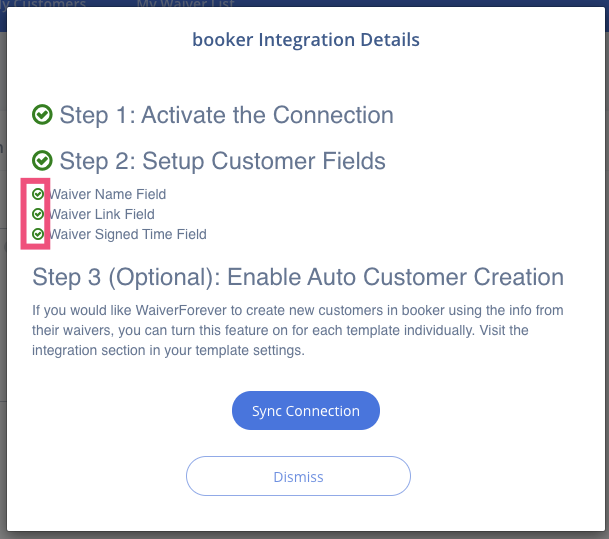 How It Works
From now on, your new customers' names and email info from this template will be synced to your Booker.
Troubleshooting
If you don't see the green check marks, please make sure your fields are all spelled correctly. If everything looks right, you could click the Sync Connection button to validate again.