Introduction to Mindbody Integretion
WaiverForever allows you to sync the customer information with
Mindbody
into the customer fields which you can tailor to collect, organize, and report on virtually any customer data your business needs.
How to Integrate
Log into your Mindbody account. Click Manager Tools-Setting and go to the Custom Profile Custom Fields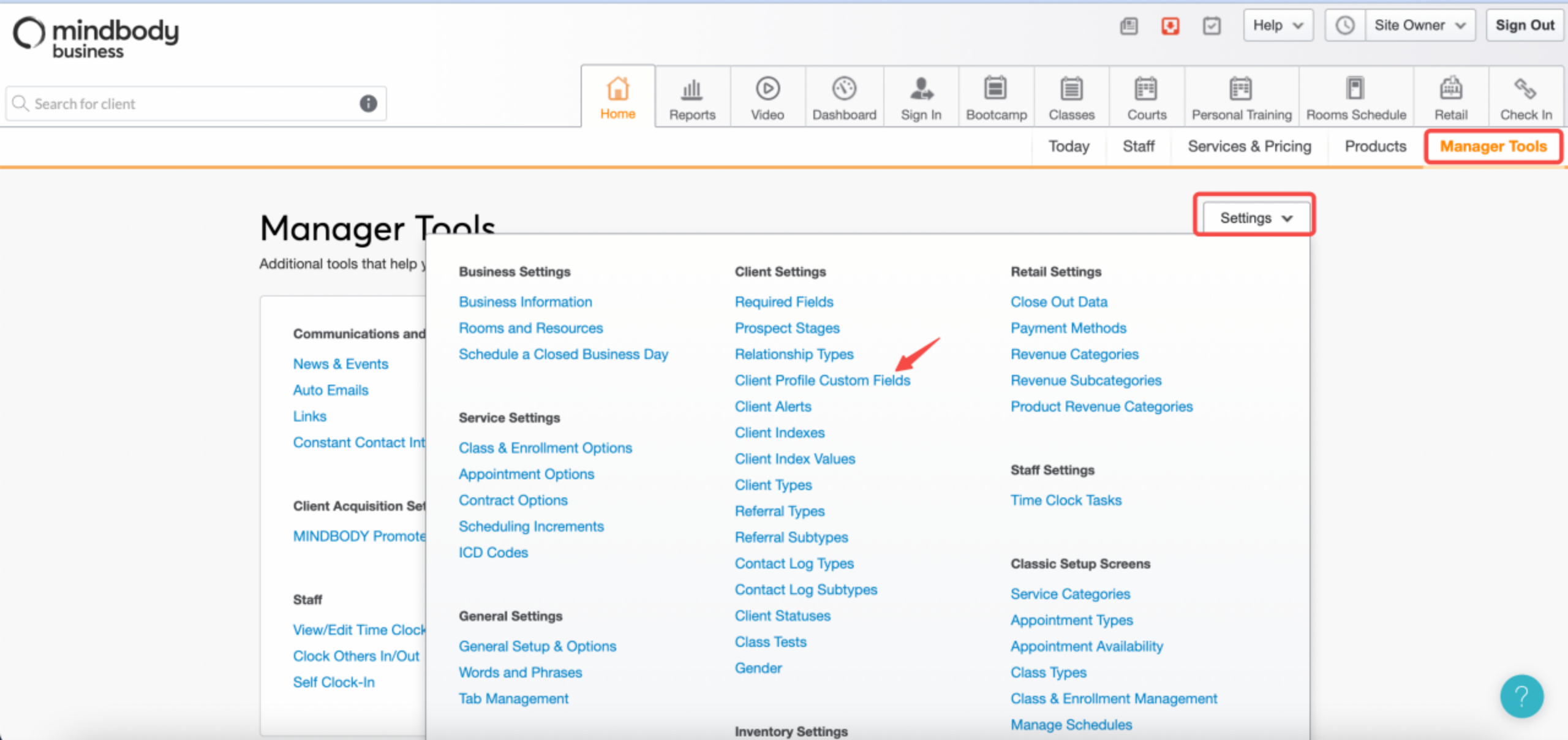 Create the following three new fields: Waiver Name, Waiver Link, and Waiver Signed Time.

Make sure all three fields' names and types are correct. Make sure they are all active.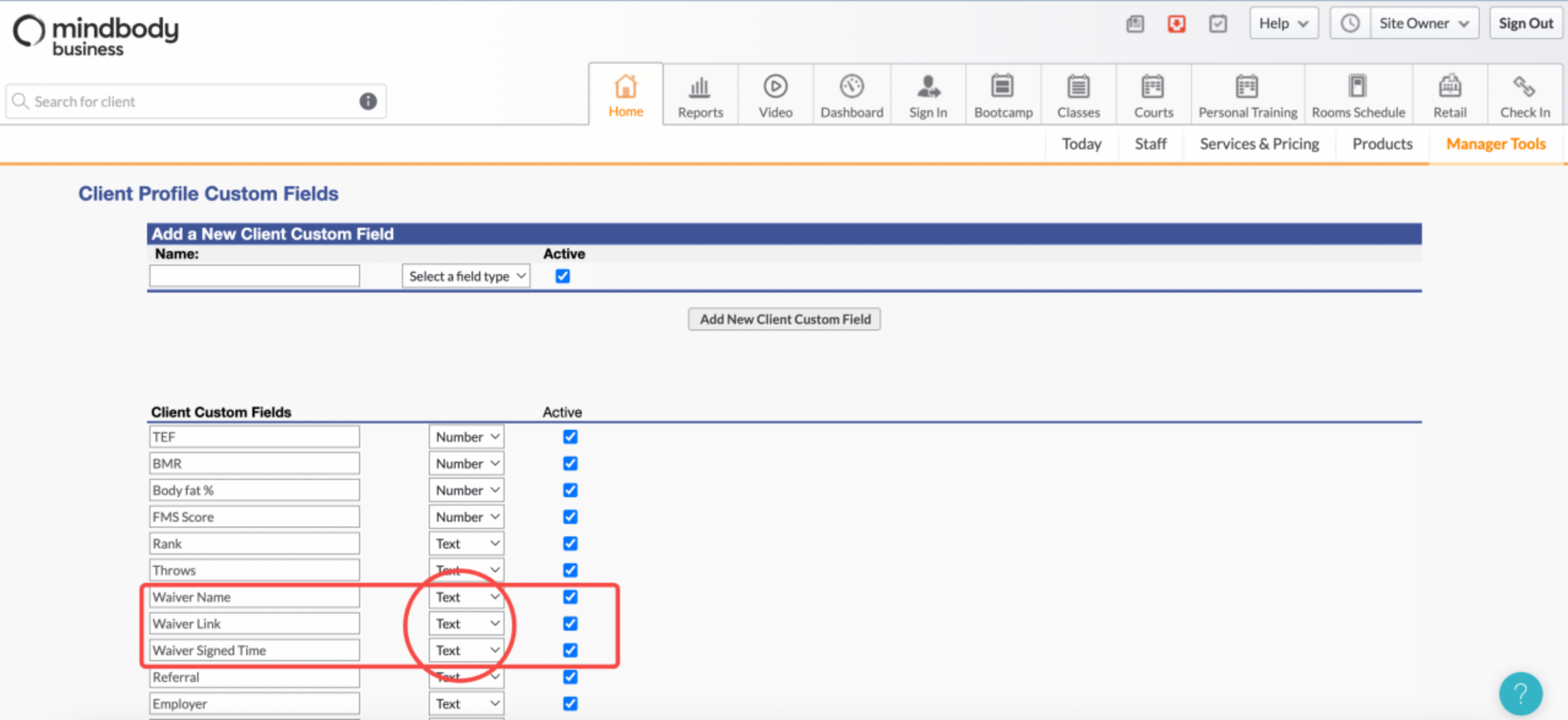 Go back to WaiverForever account settings page, open Integrations Tab on your console.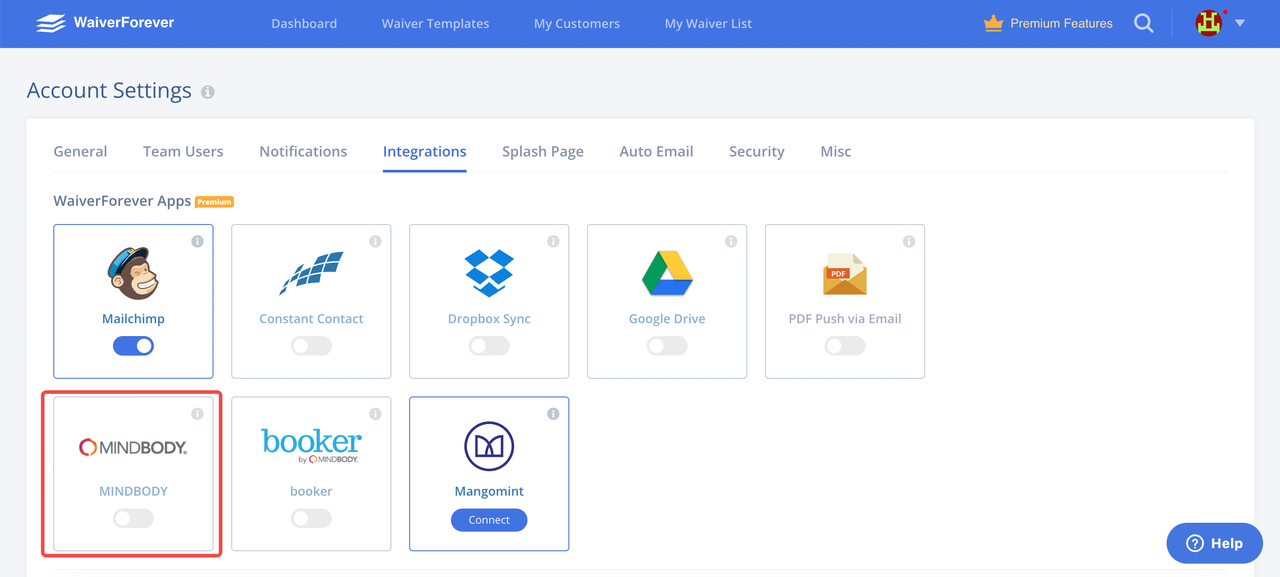 Type in your Mindbody site ID and click Connect to my site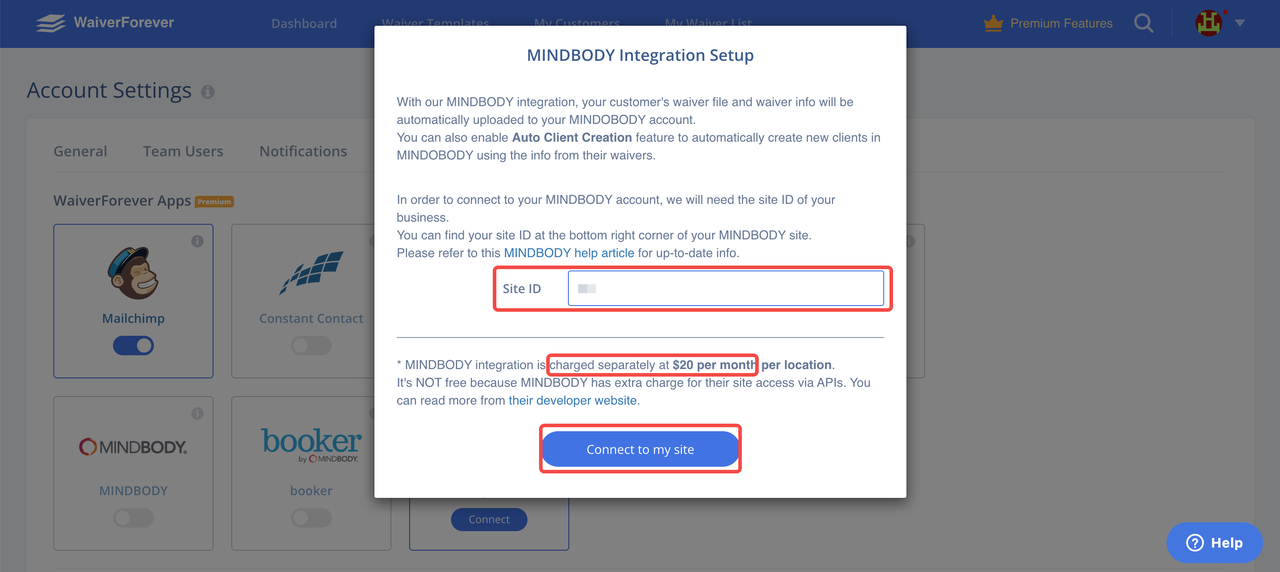 *It charges an extra $20 per month. It's NOT free because MINDBODY has an extra charge for their site access via APIs.
Click the details link (the link is only available when the integration is enabled). In the integration details pop-up, you should see the green check marks in front of those three fields.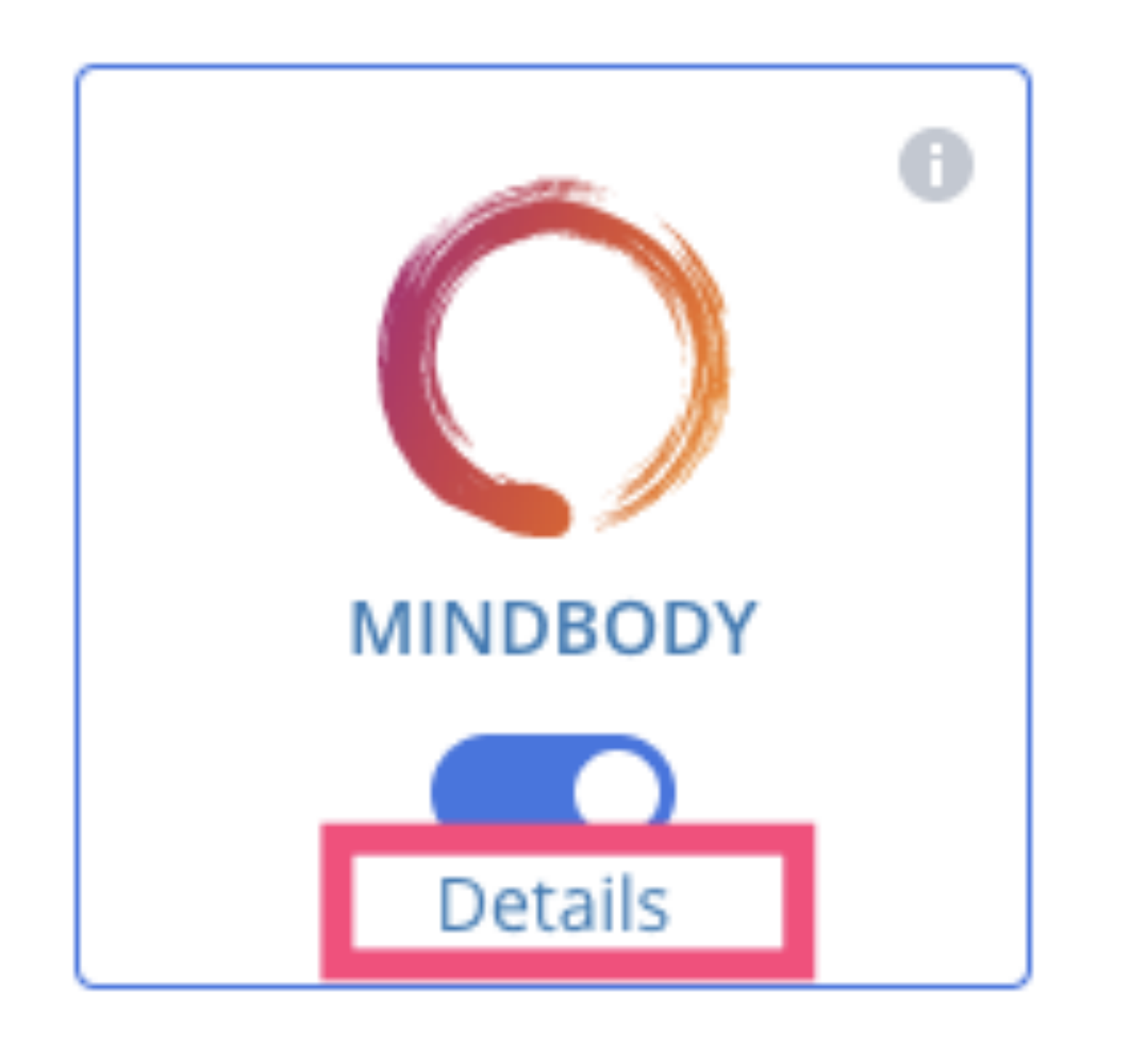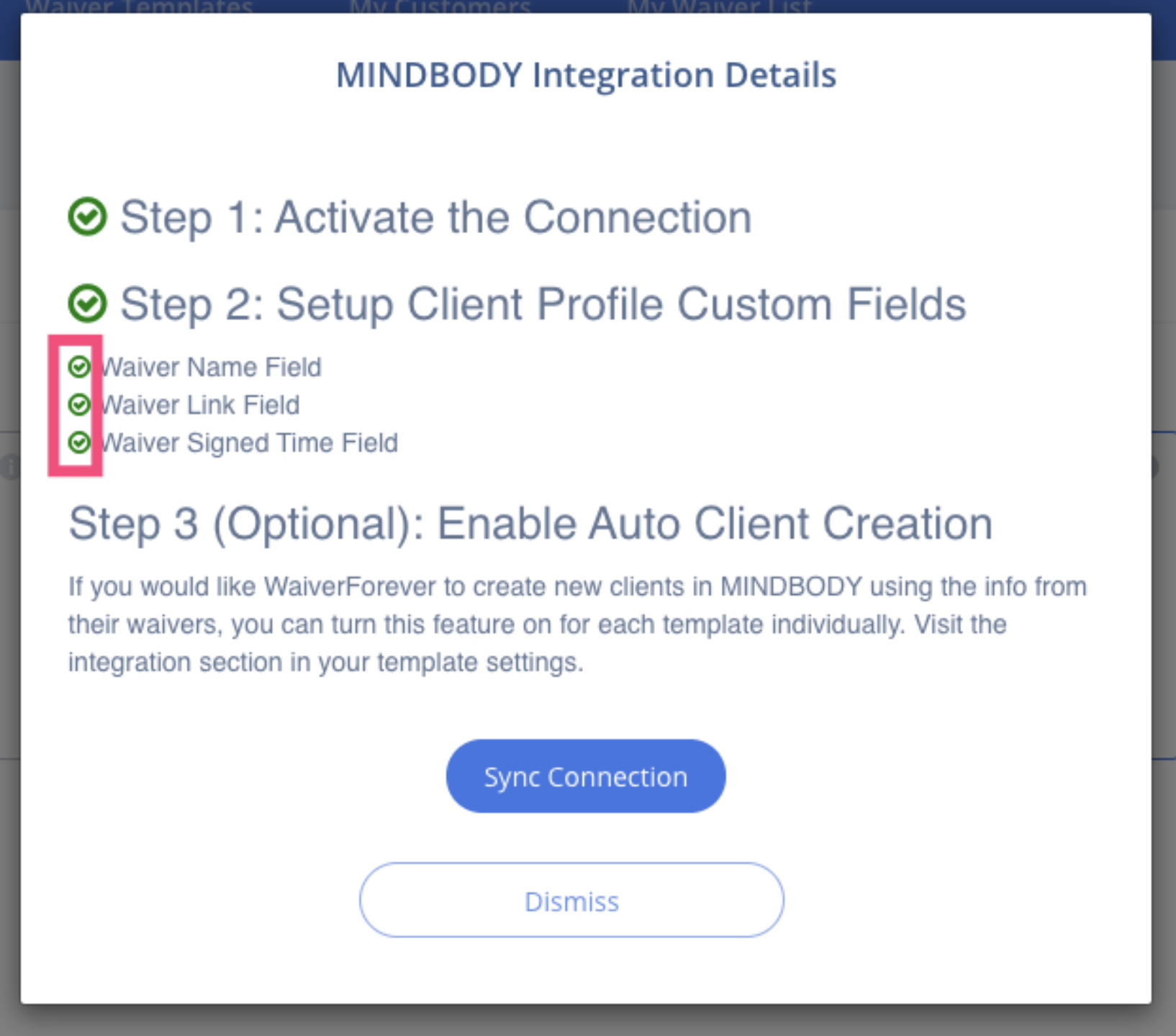 How It Works
Automatically sync
From now on, your new customers' names and email info from this template will be synced to your Mindbody. And the waiver they signed will be stored as PDF in Mindbody.
Google plug-in
To download our plug-in:https://chrome.google.com/webstore/detail/waiverforever-connect/hojbfdlckjamkeacedcejbahgkgagedk
Use WaiverForever plug-in. Select a customer who newly signed a waiver to easily fill in his/her information.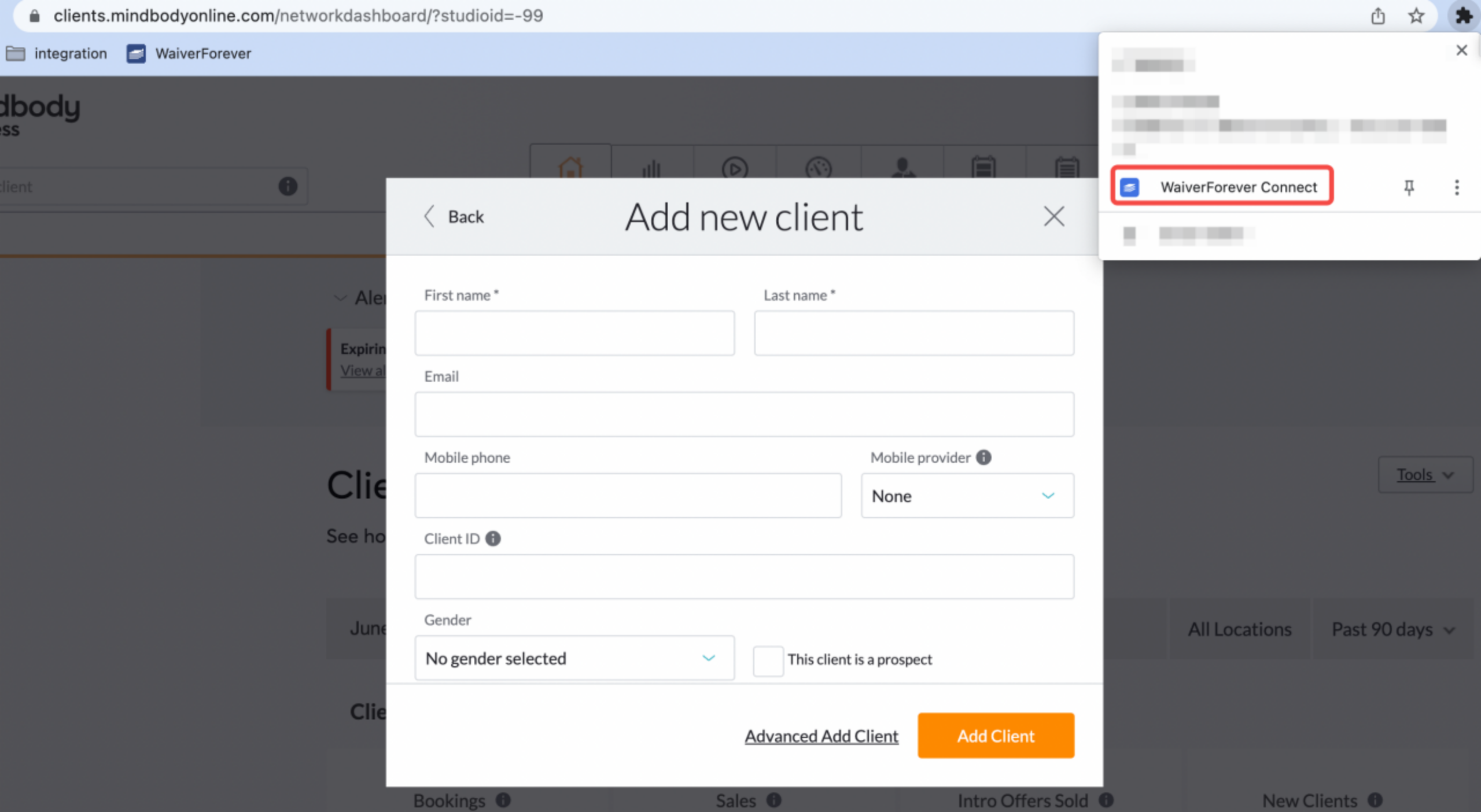 Troubleshooting
If you don't see the green check marks, please make sure your fields are all spelled correctly. If everything looks right, you could click the Sync Connection button to validate again.